Fat Quarter Shop BOM Month 5
I just finished up the fifth block of Fat Quarter Shop's 2013 Designer Mystery BOM.
This is such a sweet little block!  I followed the instructions exactly, and it turned out great.  So, I don't have any tips or changes to give you on this one.  It was much easier than it looked at first.
The yellow "hollow" square in the background was made as part of a flying geese unit for the star points and a simple pieced unit for the outside corners.  How clever!
I feel like I've been sewing up a storm, without much to show for it.  But, I did snap a picture of this pillow I made for my daughter Sara.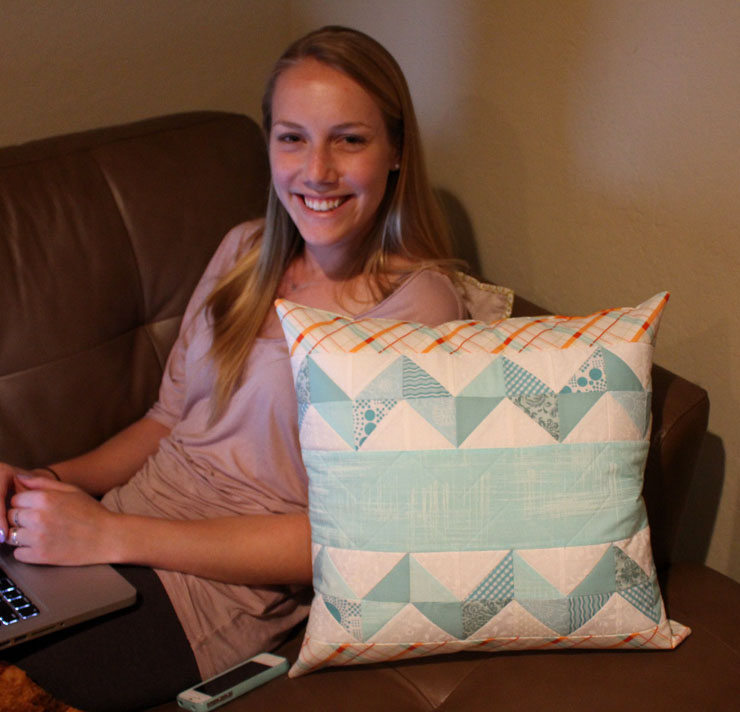 It's now with her at college and it matches her bed perfectly!  (Sigh of relief, since I was just going by a vague description of light blue).  Here's the backside which has a hidden zipper: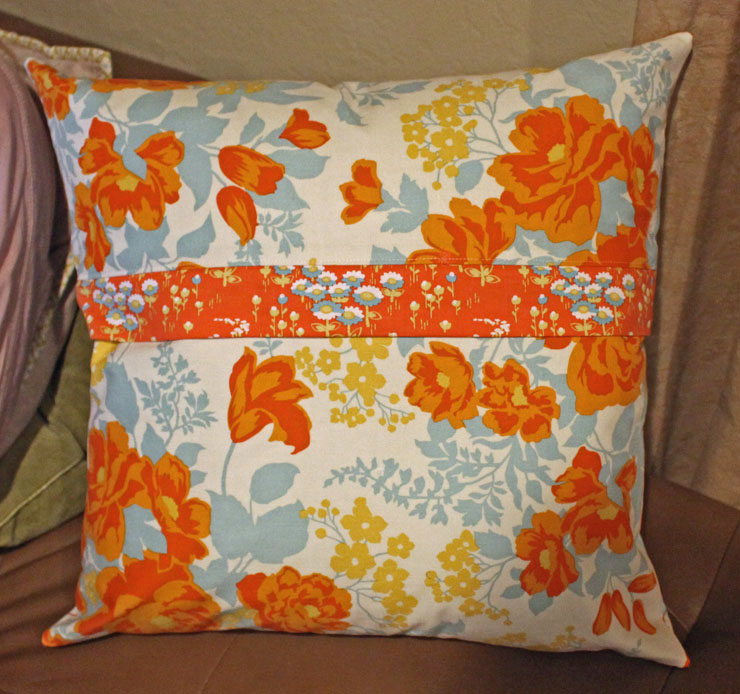 I love the fabric on the back!  It's been in my stash a while and it's called Heirloom by Joel Dewberry for Westminster Fibers.
That's it for today.  I hope you all have a great week.  I'll be flying to Austin, Texas on Thursday and then to San Diego on Monday to visit two of my kids.  See you next week!