Spring Petals QAL coming soon
Are you guys ready for a Spring Petals Quilt Along?  I know I am, so ready or not, here we go!
I've been loving the spring weather here in Northern California.  Even though we desperately need the rain, spring has erupted with sunny skies and warm temperatures. Last weekend, my daughter, Nicole, went hiking in the foothills near our home and she took a picture of these wildflowers:
California poppy and wild lupine are a pretty combo.  It makes me want to create something "springy", and I had a fabulous idea!  My Winter Seeds Table Topper would be perfect as a spring project.  I'm going to re-vamp it into spring petals and I hope you guys will join me!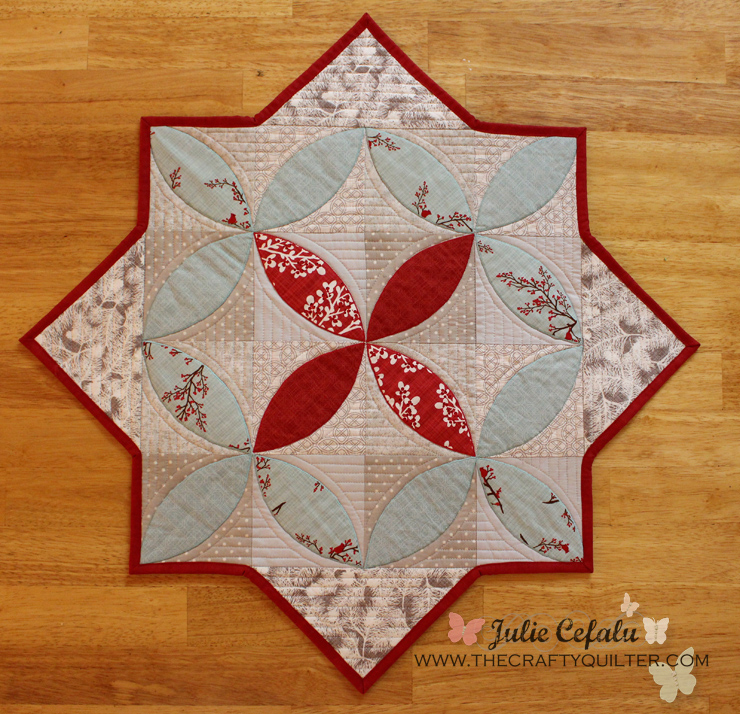 This project has been one of the most popular tutorials I've done on my blog.  It's small and quick with fusible machine applique.  If you're not an applique fan, then you might want to try this because I said so anyways, since the shapes are very beginner-friendly.
This coming week I'll be working on a pdf version of the Winter Seeds tutorial that I did last year.  By the beginning of May, we should have a Spring Petals Table Topper finished (just in time for Mother's Day)!
Here's the schedule:
April 3 5    Pattern available as a free pdf; pick out your fabrics
April 10  Cutting and piecing
April 17  Applique
April 24  Basting and quilting
May 1    Binding
Here's a peek at the fabrics I'll be using for my version:
Pretty, pretty!  I can't wait to get started!  I hope you all have an amazing weekend!