It's trick or treat time!  I've been busy with household stuff and I haven't posted in over a week.  I did have time to make a few treat bags for my granddaughter Amelia's first Halloween.  The first one I made was too big.  I don't know what I was thinking when I put this one together, but I wasn't visualizing a one year old when I figured the size.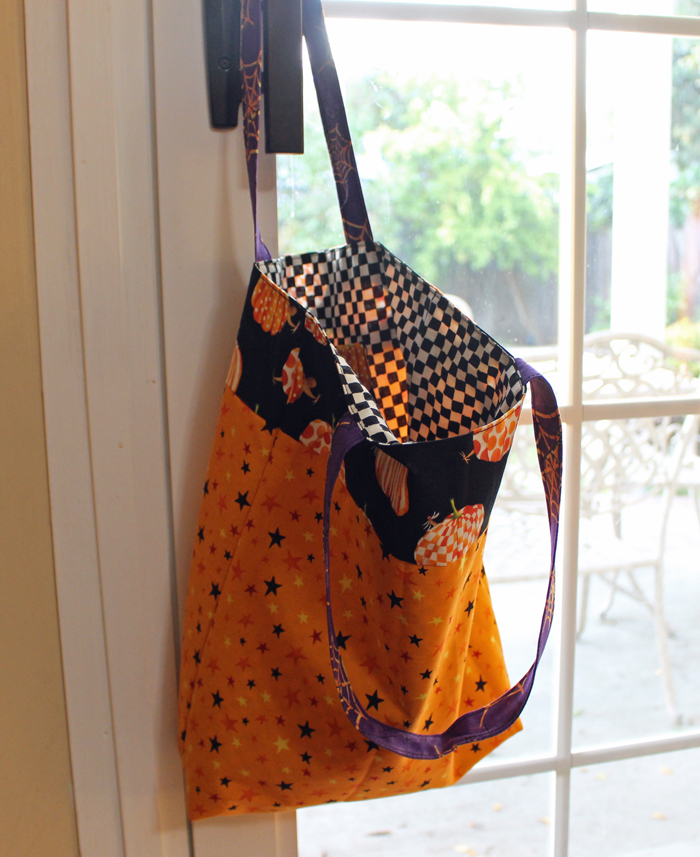 The second treat bag is much better, but still too big.  Amelia will have a few years to grow into it.  I used fat quarters and because of the directional print, I had to incorporate more fabrics to get the side panels to work.
I'm pretty sure Amelia likes it just the way it is.  It has one pocket on the inside to hold a flashlight.  The pattern was adapted from one that I found in a book.  I added fusible fleece to the lining to give it some body.
I will be back tomorrow with the UFO link up for October.  I hope you're having a great Sunday!