A new quilt ladder and family fun
It seems like forever since I've written a blog post and it's really only been a little over a week.  Life is busy and full and fun.  For starters, I have a beautiful, new quilt ladder that was made for me by a lovely friend, Annie, and her husband.  I've always wanted a quilt ladder and it's perfect for me; just the right size to display a large number of quilts of any size.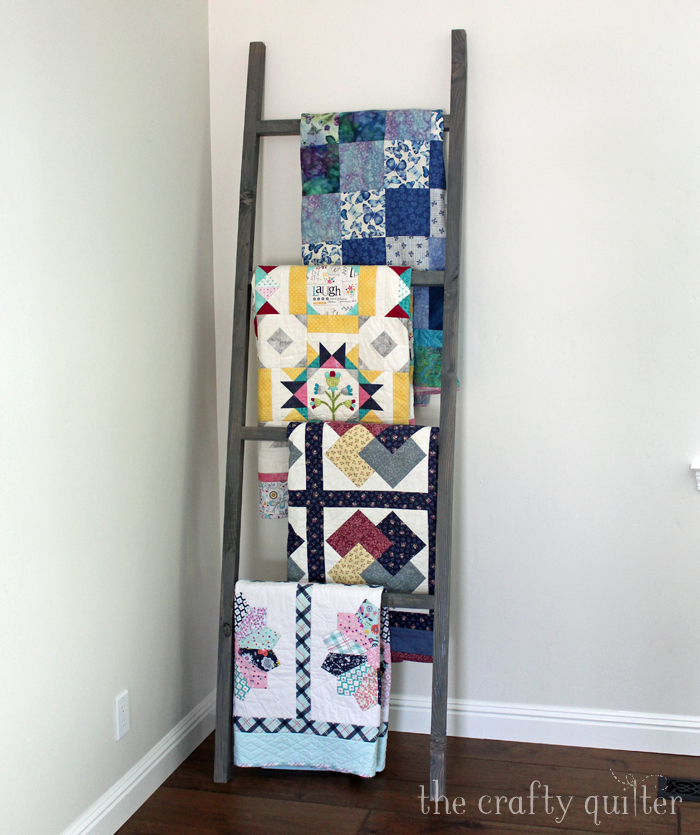 The color is a distressed gray and it's two feet wide and 7 feet tall.  I should probably put some tissue paper or a piece of muslin between the wood and the quilts to prevent any discoloration.  I'm still not sure where it will end up in my house, but for now it's occupying a corner of my living room (which still has hardly any furniture and nothing on the walls thanks to the recent remodel.)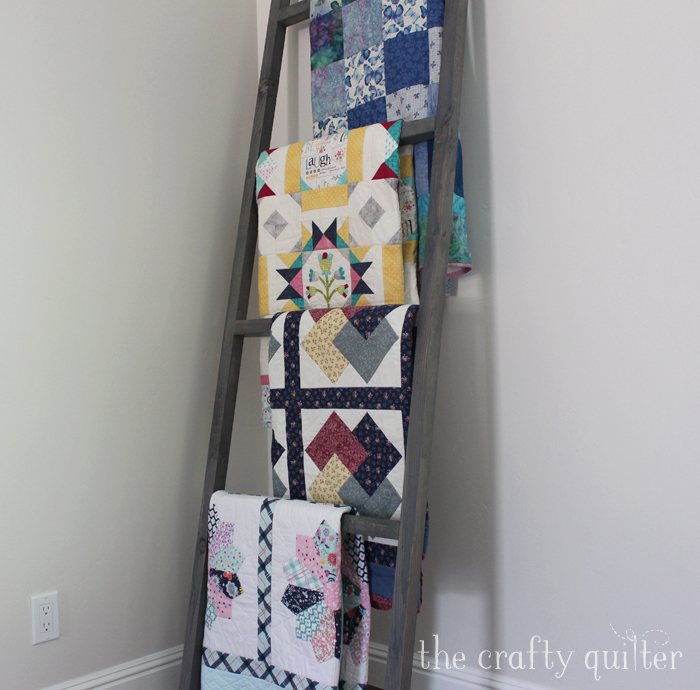 We had a wonderful trip to Austin and spent as much time as we could with our granddaughter, Amelia.  She is at the age where she's learning new words and stringing sentences together.  Basically, she's the world's cutest sponge!
Our daughter, Kelly, ran in the Statesman Capitol 10K, and we got to enjoy the event too.  Lots of good music, good weather and nice people.
Before our trip to Austin, we had dinner with our younger two daughters and son.  It's so much fun when we get together, more so because it doesn't happen very often.  We were celebrating the end of tax season and getting Mr. Crafty Quilter back into our lives.  All of that hard work pays off, and we get to enjoy the summer months ahead and our family and friends.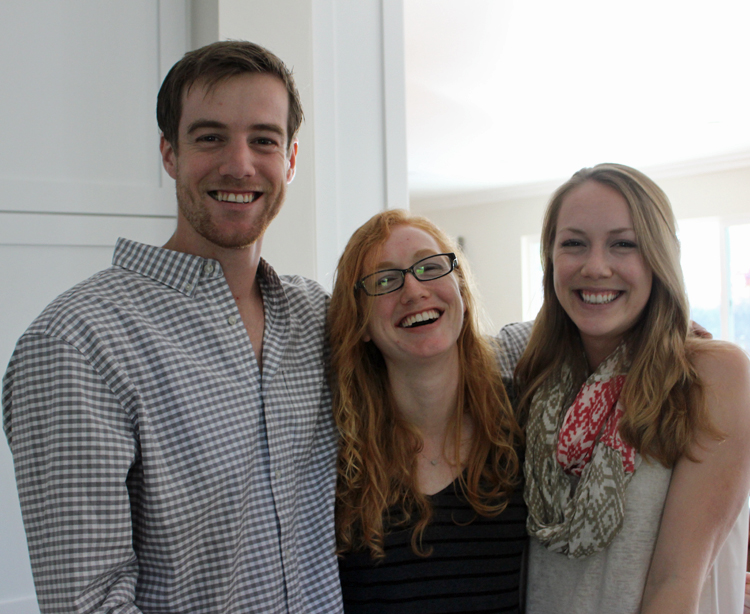 I like to take handwork with me when I travel, so I found this butterfly applique that I started years ago.  I brought my favorite tools for hand applique:  the Clover needle threader, Aurifil 80 wt. cotton thread and Tulip applique needles.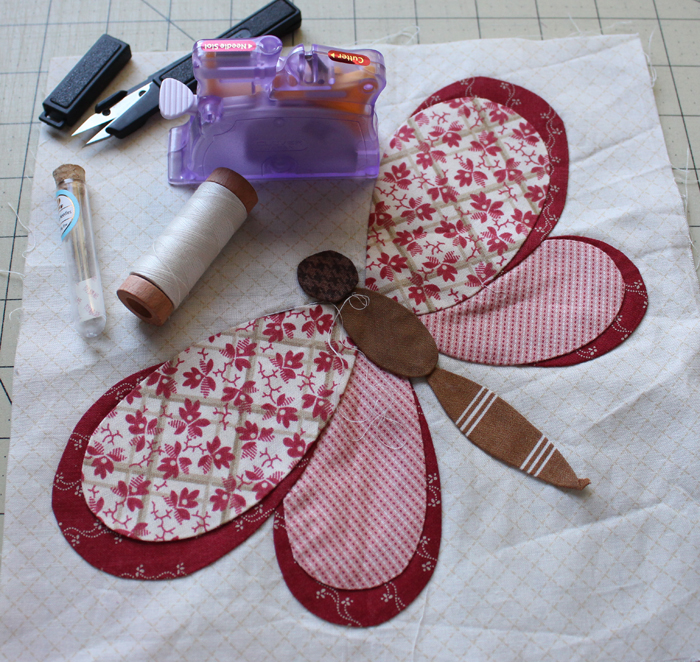 This butterfly will join some umbrella appliques (some day) in this adorable pattern, Primavera by Verna Mosquera of The Vintage Spool.  I love Verna's patterns and if you ever get a chance to attend one of her weekend retreats, you will absolutely be glad you did.
I'm still in Spring cleaning mode as we dig ourselves out of the boxes and left over furniture from our home renovations.  Setting up new filing systems and cleaning out old drawers of junk is not my favorite thing to do.  I take my time and look at every single thing, whereas Mr. Crafty Quilter gets a large garbage can and starts pitching things in there.  Probably the better method, but scary for this "collector"!
I hope you're having a great Sunday and thanks for spending a little bit of it with me!
Save
Save