My bleeding quilt and how I fixed it
I was slightly traumatized after the holidays when putting away my decorations.  Even though I've heard of a bleeding quilt, I was surprised when it showed up under my Christmas tree.  My red and cream tree skirt had water spilled on it and the red fabric bled into the surrounding cream fabric.  Ouch!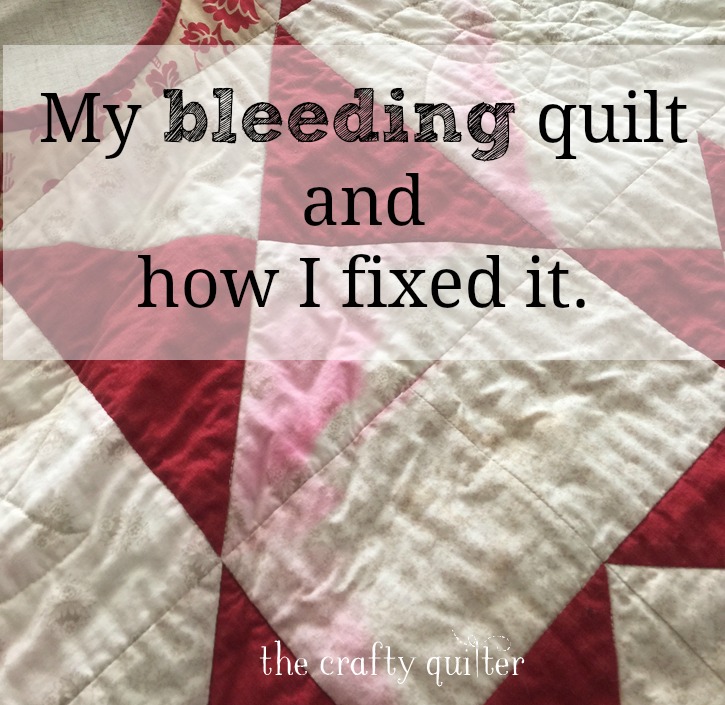 It was bleeding in several large areas and I didn't expect a full recovery.  Thankfully, I remembered an article I read from Suzy Quilts:  How to Fix Fabric Bleeds.  And guess what friends.  It worked!
I put enough VERY hot water in our bathtub to cover the tree skirt and then I added the magic ingredient:  Dawn dish soap, about 1/3 cup.  I followed Suzy's instructions almost to the "T".  Instead of letting it soak for 12 hours, I stopped at 6 hours.  But that was enough for my little Christmas tree skirt.
I think the Dawn dish soap suspends the fabric dye in the water.  Another reason to keep Dawn around! I rinsed it really well in warm water and then I put it through the washing machine on a light cycle with no detergent.  It came out perfect!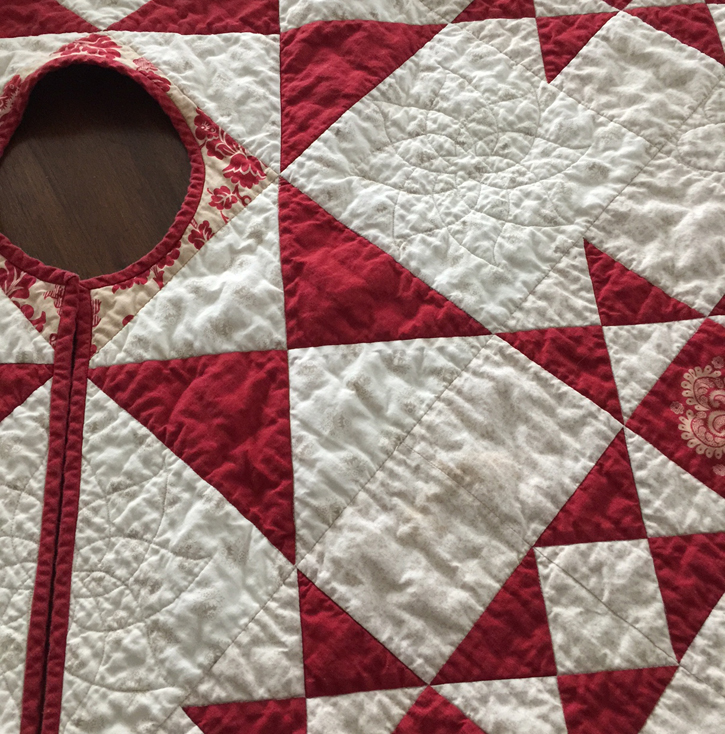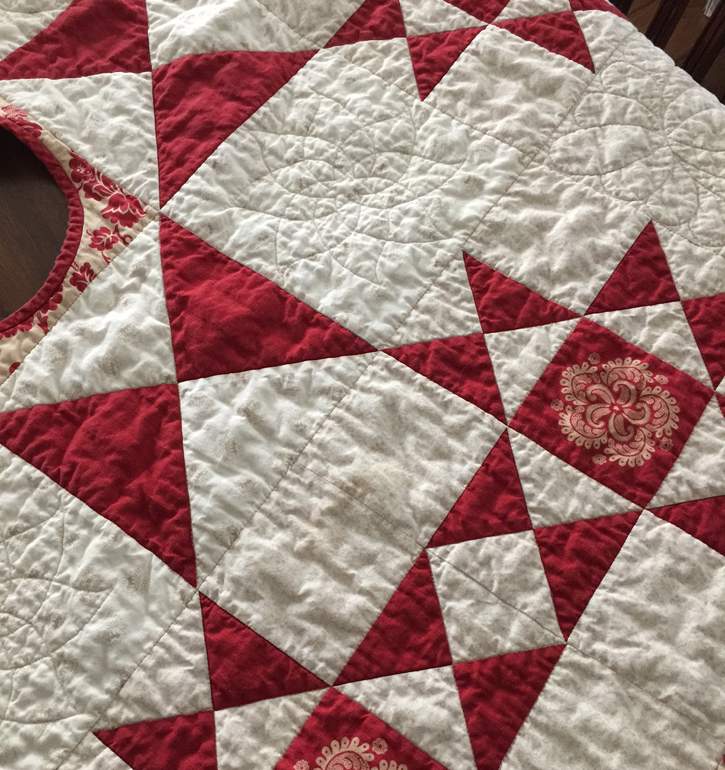 I know someone is going to ask about the tree skirt pattern.  It was a freebie online many years ago and it's no longer available.  UPDATE:  You can find the pattern at this link:  https://web.archive.org/web/20100916191029/https://www.simplicity.com/t-free-quilt-patterns-Stars-All-Around-Tree-Skirt.aspx.  Thanks to Erin, one of my blog followers, for sending me that link!
Coincidentally, I met the lady who wrote the pattern (for Darlene Zimmerman) during my lecture at the Cumberland Valley Quilters Association in Tennessee.  She happened to be in the audience and told me about her involvement with the pattern.  Such a small world!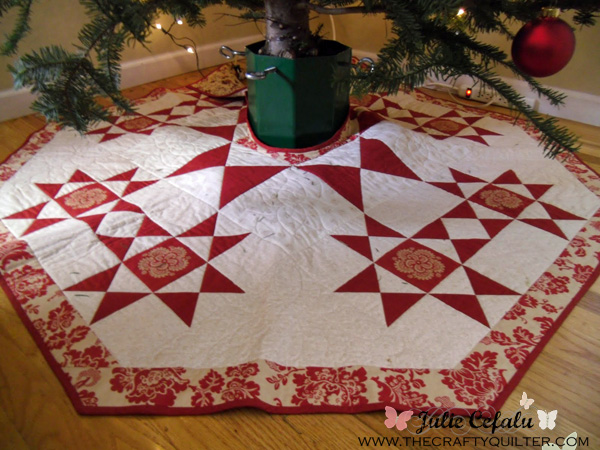 Anyways, back to the fabric bleed issue.  Just thought I would pass this along in case it happens to you.  And thanks to Suzy for saving the day!