Efficient quilting with leaders and enders
As I start off the new year with fresh energy and a clean"ish" slate, I'm determined to use 2 1/2″ square scraps for leaders and enders.  For those of you who aren't familiar with leaders and enders, they are bits of fabric that are used to start and end your sewing on.  It works similar to chain piecing.  When you get to the end of your chain piecing, you stitch onto the fabric scrap so that you always have a scrap under you presser foot ready for the next chain piecing session.
Leaders and enders accomplish several things:
They prevent a thread nest from forming on the underside of your stitching.
They save thread by eliminating long tails of thread that need to be cut off.
They maintain a more consistent stitching environment, especially at the beginning of a piece.  In other words, there is less chance of wobbling and of fabric being drawn down into the needle hole of the throat plate.
They force you to clip your thread tails.
They prevent your needle from unthreading.
If you piece scraps of fabric for the leaders and enders, you will be piecing together a scrap quilt at the same time.
They are simply an efficient use of your sewing time!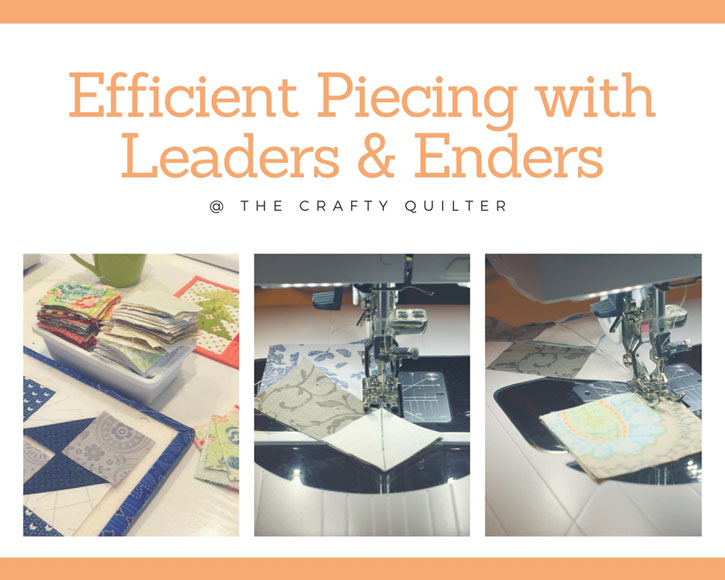 The queen of leaders and enders is Bonnie Hunter at Quiltville.  She has written books and patterns using this technique.  You can read an in-depth explanation that she wrote about leaders and enders here.
In the past, I used a folded scrap of fabric (binding scraps are perfect) for the leader/ender.  I would reuse that same scrap until it was full and then toss it.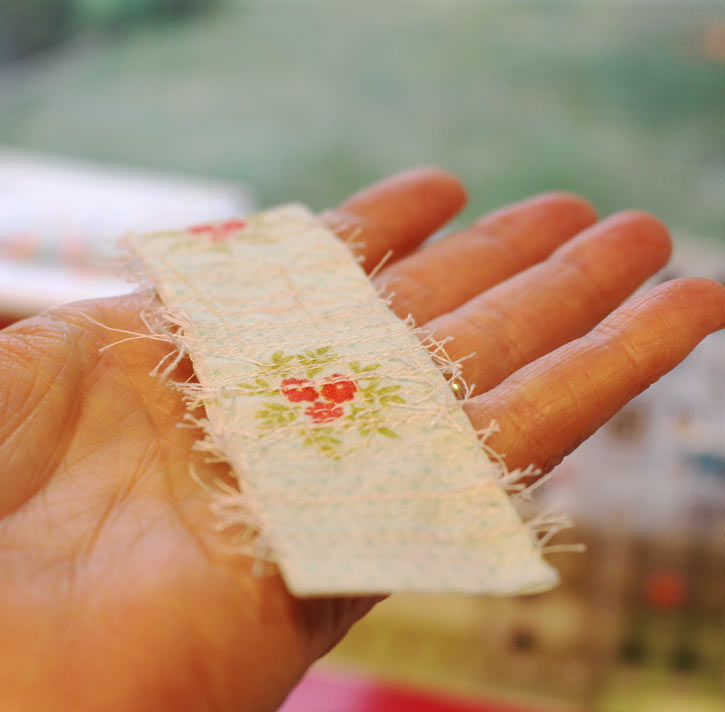 For the past year or so, I have been cutting fabric scraps into 2 1/2″ squares.  I sorted them into light and dark piles.  Now, I keep them in a little container next to my sewing machine and when I'm ready, I pick one from each pile and match them right sides together.  Then I stitch 1/4″ seam as I lead into my regular piecing or end my piecing onto an ender.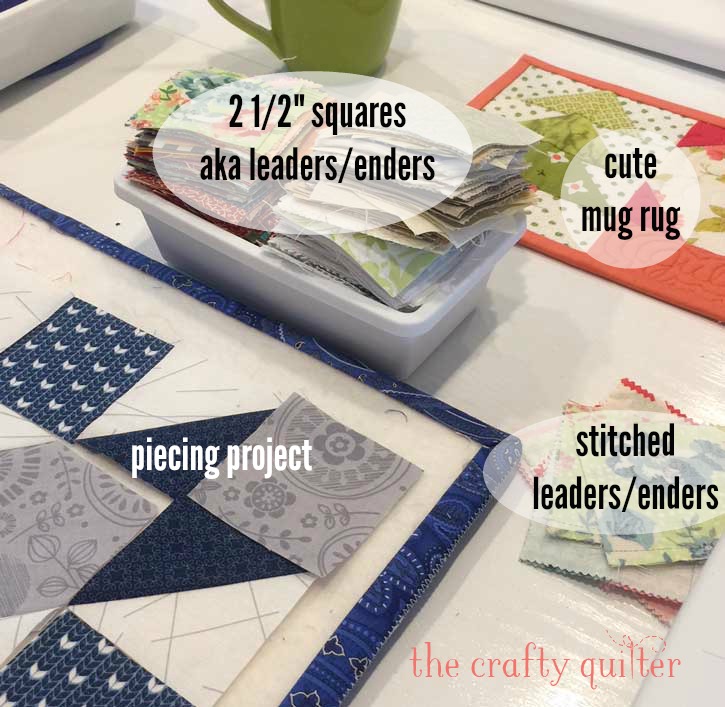 Eventually, I end up with a pile of 2-squares that I will then sew together into a 4-patch (again using them as leaders and enders).  After doing this for a week, I already have a nice little pile of 2-squares and seven 4-patches.
I wonder how long it will take me to make enough 4-patches for a quilt?  And what quilt will I make?  I just ordered More Adventures with Leaders and Enders
by Bonnie Hunter to give me some ideas for what to do with all of my piles of patches (I'm optimistic).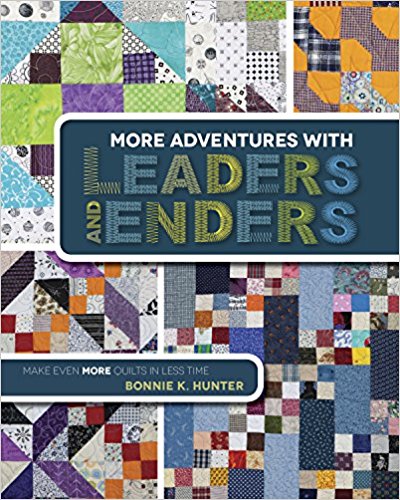 I really like this idea from Bonnie Hunter (of course).  Mine will definitely be scrappier, but I love the diagonal design that comes from the alternate squares.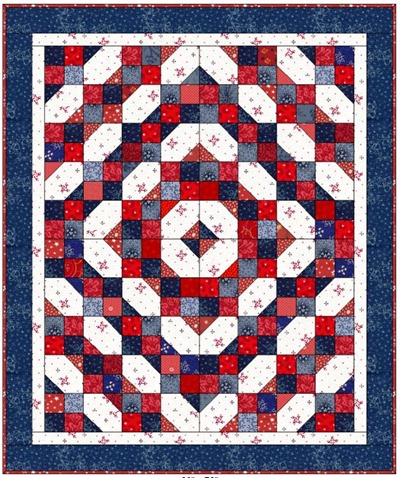 Have you tried leaders and enders?  Some people call them thread savers, others call them starters and stoppers.  I think they're such an efficient use of scraps and sewing time.  I'll keep you posted of my progress throughout the year.  Happy EFFICIENT quilting!