I'm making lots of quilt blocks!
I think I would be happy just making quilt blocks, forever.  I never get bored of doing it.  Each one is a challenge in its own way.  Picking out the fabric is probably the most fun part.  And then figuring out how I want to piece it together.  Generally, I read over the instructions and decide what technique or ruler I want to use to make the various units.  Then I adjust the cutting instructions to make it work for my method.
Maybe that's why I like block-of-the-month projects so much.  I get to make blocks to my heart's content.  Already for January, I've made a total of eight different blocks and multiples of some of those.
First up is the Quilter's Planner BOM Sampler.  These blocks are 12 1/2″ unfinished without the sashing.  I've decided to make them 6 1/2″ unfinished, even though I haven't decided how I'll put them together.  I'm using my collection of Alison Glass fabric from Andover, which lends itself to a rainbow color palette.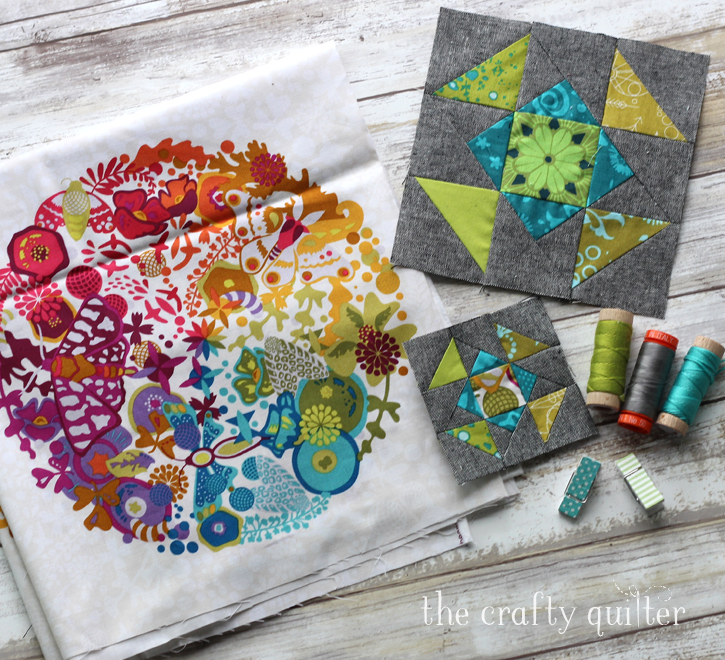 This month I challenged myself to make the block smaller than the original, so it became a 6 1/2″ block, and then even smaller still at 3 1/2″!  I love figuring out the math and then I do a little happy dance when it all works out as planned.
I bought a desktop calendar, Heartland Heritage, from Inspiring Stitches and it has also turned into a fun BOM project.  The first month's block is the Wildflower Block and it's one of my favorites.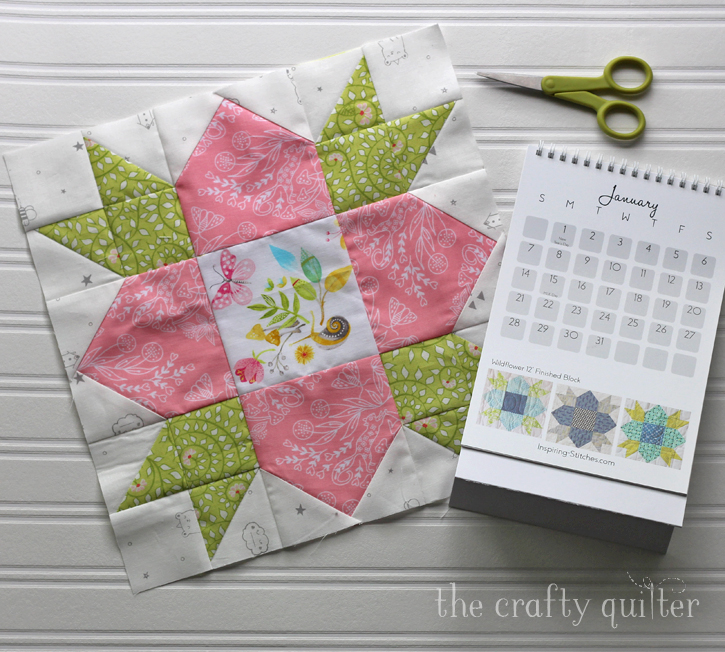 I'm using a collection of fabric from my stash and much of it started with Nature Walk by Tamara Kate for Michale Miller Fabrics.  I love this group of fabrics!  I think this would make a super cute baby quilt…. and granddaughter #2 is coming in late March!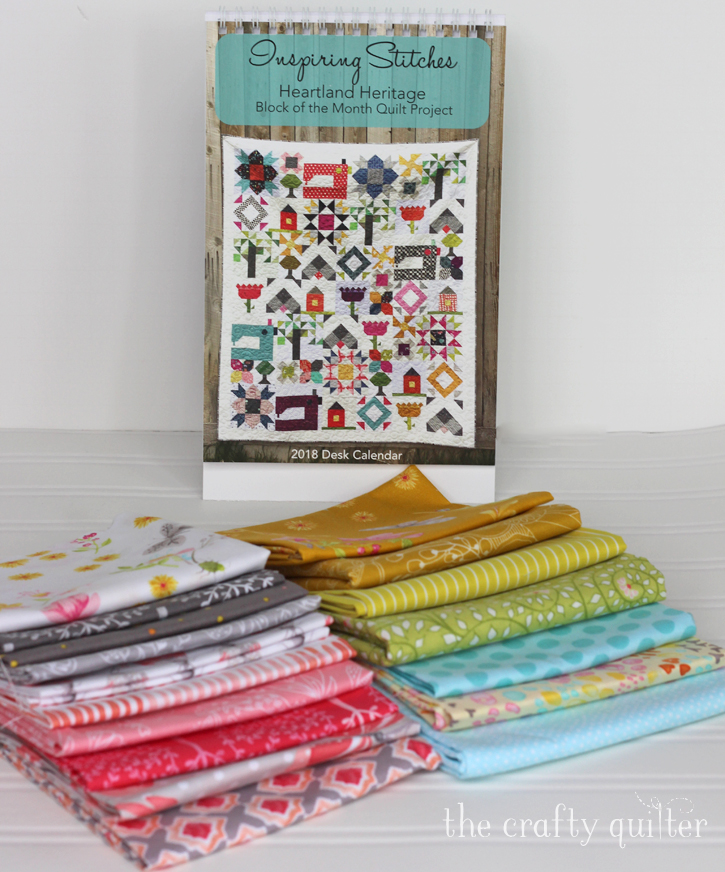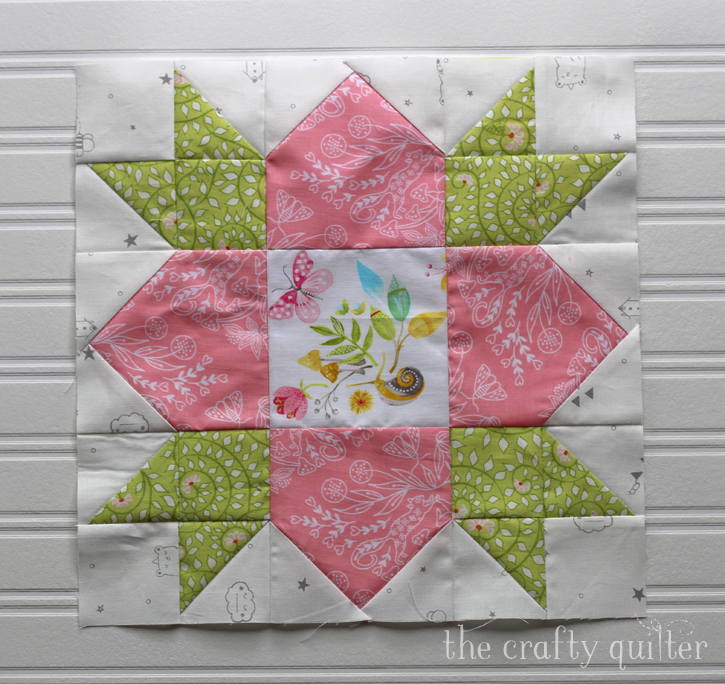 I'm co-teaching the Vintage Sampler BOM at The Granary Quilt Shop and we had our first meeting last weekend.  (There's still a few openings left if you want to join us.)  I completed the first and second month's blocks, and now I'm ahead of the game.  All of the fabric is coming from my stash, and I'm using a blue/aqua/ gray color palette.  It's a little more subdued than my usual picks, but I think it will look great in my living room.  Here they are on my design wall.
The rolling stone block, above, is an example of one that I changed the cutting instructions for so that I could use my Square Squared ruler by Deb Tucker's Studio 180 Designs.  I love this ruler because it creates an over-sized unit that you trim down perfectly.  It's really easy to use and it works for square-in-a-square units in multiple sizes from 1 1/2″ – 6 1/2″ unfinished.
You can see the oversized unit below, with the trimmed (and perfect) unit next to it.
Well, I'm off to a good start for 2018.  I know, the honeymoon phase of all these BOM's won't last forever, but I'm enjoying the moment!  I haven't even started my Stellar Stars BOM, yet.  Those instructions won't be released until Friday, but I'm so ready.
How about you?  Are you starting off the year with any new BOM's or other projects?  If you missed it, make sure to check out my list of BOM's & QAL's for 2018 to get you inspired!
Happy quilting (and block making)!