Sew Thankful Sunday, October 2020
{I love the idea of "paying it forward". I think the world would be a better place if we could spread some joy and acknowledgement of good deeds done by others. I try to do that once a month for my Sew Thankful Sunday posts. I highlight some great content that I've found on other people's blogs that I hope will inspire you and reward the originator by bringing traffic to their site. If your blog has been mentioned without your consent, please let me know and I will take you off the current list of featured bloggers.}
Even though it's hot and smoky here in Northern California, I am able to enjoy October and all of its pumpkin glory – indoors. Plus, I've found some wonderful online ways to enjoy this month and I'm sew happy to share them with you today!
Note: If you use Pinterest, please pin from the original source and not this blog post. Remember, you can click on any of the images in this post and it will open up a new tab to the associated link.
I'm happy to introduce you to a new blogger, Sharon at Quiltish Corner. Sharon has been sewing for over 40 years and has some wonderful tips and tutorials on her blog. The one that caught my attention was all about sewing machine needles. I'm sure she would love for you to visit her!
There's still time for some Fall decorating. Find out How to Decorate Your Home with Fall Quilts with Sherri at A Quilting Life. She has some beautiful ideas to inspire you!
I am so excited to sew Fall things starting with this cute Maple Leaf Mini Quilt from Fat Quarter Shop. This is a free pattern and they have a video tutorial for you!
Fast and easy wins the race and this Free Reusable Market Bag Tutorial from Suzy Quilts gets the job done. It would make a great gift or just keep it for yourself!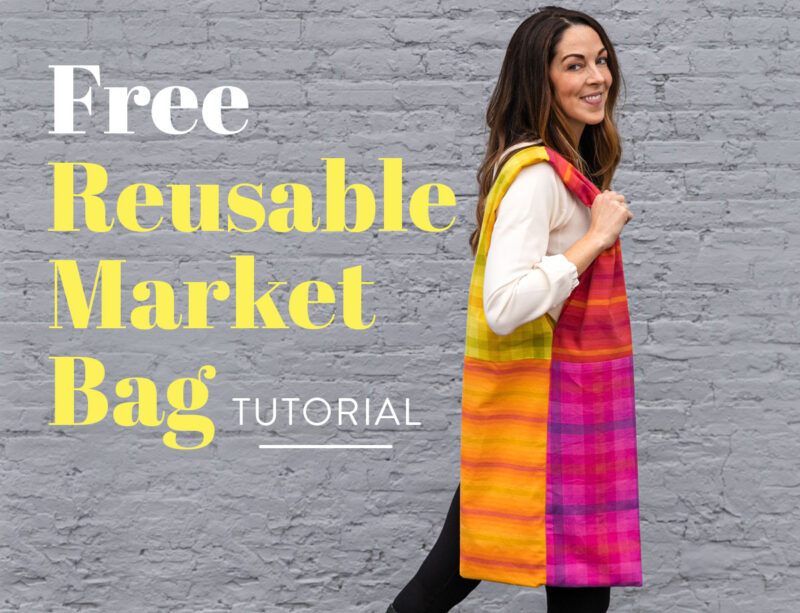 Join Jacquelynne Steves for another quick sew along with her free Fa La La Sew Along. At the end of this 6-week project, you'll have a table runner to decorate your house for the holidays with.
Check out this tutorial from Sharon at Color Girl Quilts on How to Spray Baste Your Quilt. This is one of my favorite methods to baste quilt!
If you're still looking for that perfect October sewing project, check out this roundup of 12+ Fabric Pumpkin Sewing Projects from Melissa at Polka Dot Chair. There's something for everyone here!
I have always been intrigued by double gauze fabric. I was so happy to learn more about 4-layer gauze and how to use it to make a whole cloth quilt at Quilter's Candy. Elizabeth shows you every step of the process and exactly what materials she used.
---
Thank you for visiting today. I hope you're feeling the October vibe and perhaps you've found something to inspire you for Fall and beyond. Thanks to everyone featured today!