Favorite blog posts from 2021
Happy New Year everyone! I am really excited for 2022 – I think it's going to be a good one. The first of the year is also a great time to reflect on the past year. I was inspired by Cheryl of Meadow Mist Designs Best of 2021 Linky Party to share a few favorites from 2021.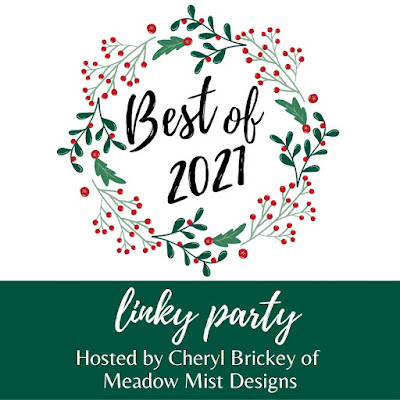 Here are my top five blog posts from last year (in chronological order):
These Ombre Heart Coasters are definitely a top favorite and very timely for the upcoming month of February.
Next is my Spring Bunny Table Runner Tutorial. This is such a cute accent for Spring!
One of my favorite quilt finishes of 2021 is my version of the Moda Stitch Pink Quilt. I loved making each block!
In May of 2021, I shared Two Methods for Oversized Flying Geese that included a downloadable cutting chart. Oversizing units is my favorite way to go!
I released a free pattern, Season Reflections, in December to kick off my first newsletter. This pattern was the culmination of a wonderful pattern writing class that I completed that same month.
A few honorable mention blog posts from last year: my free Nordic Star Table Runner Tutorial, 8 Tips for Better Quilt Photography, a Great Tip for Using Diagonal Seam Tape and 8 Resources for Free Quilt Block Patterns.
---
2021 was definitely a year to remember, especially with a global pandemic still shifting and shaking things up. I'm so grateful to have a hobby that gives me joy and comfort, and a quilting community to share it with. In the past, I've done a Sew Thankful Sunday blog post on the first Sunday of every month. I'm moving this to my newsletter, so make sure to subscribe (below) to get all of the latest news in the quilt world. I promise not to clog up your inbox too much!
Make sure to visit Meadow Mist Designs to see all of the other "Best of 2021" blog posts so far. Thanks Cheryl for hosting the party!
Thanks for reading, and I hope the New Year brings you good health, joy and lots of creativity!