I know Valentine's Day is long gone, but I couldn't resist making these Ombre heart coasters last weekend. They are so dang cute and perfect for any time you want to share some love!
These little hearts are a smaller version of my original Ombre heart quilt block tutorial. They go together really easy and you can turn them into coasters, pincushions or a mini quilt. Whatever your heart desires!
The coasters measure 6 1/2″ and the original ombre heart quilt block measures 8 1/2″ (unfinished). Today, I'm giving dimensions and quick instructions for two smaller sizes, but you can always refer to the original tutorial for more detailed instructions if you need to.
The cutting instructions for the heart only (not including the borders) are below. This will give you a 5″ unfinished heart. I added 1 1/4″ wide borders to make it into a 6 1/2″ unfinished heart. Fabric scraps are perfect for these hearts!
I made an even smaller version (because I was having so much fun) and this heart measures 3 1/2″ unfinished. I think a heart pincushion is coming! After adding 1 1/4″ borders, it measures 5″ unfinished. You could change the border sizes to make either of these hearts measure whatever you like. The cutting instructions for the smaller heart are below.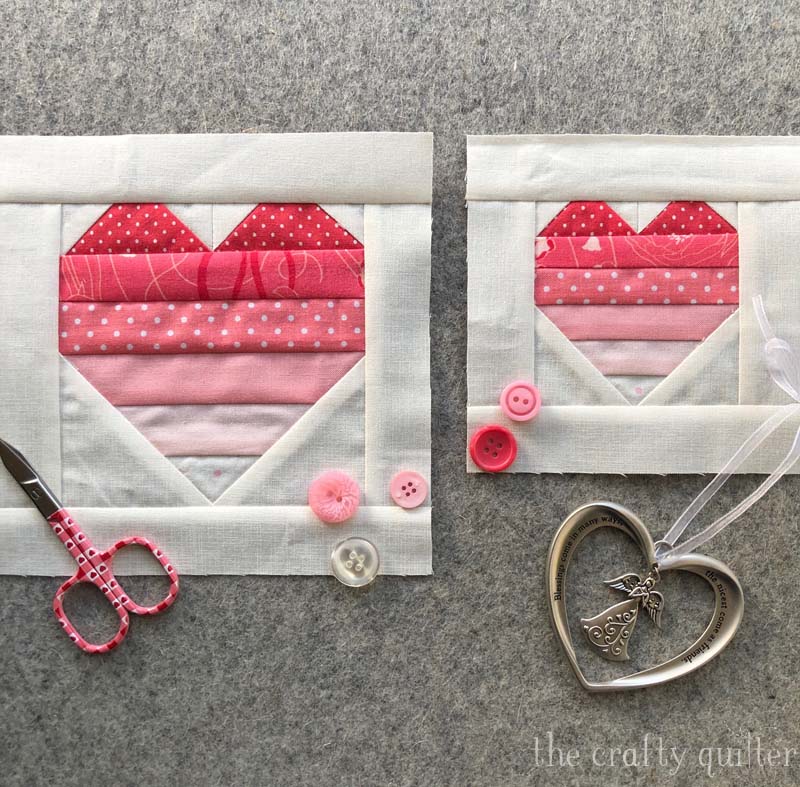 I took a quick picture of how the assembly process goes for the center heart. This is the same process for any size you make.
Once the hearts were finished, I decided to make them into coasters. I found some cute backing fabric and used Pellon Thermolam (sew-in or fusible works) for the batting. I like this product because it doesn't shrink, it holds heat well and shows off the quilting. I use it often for table runners, too.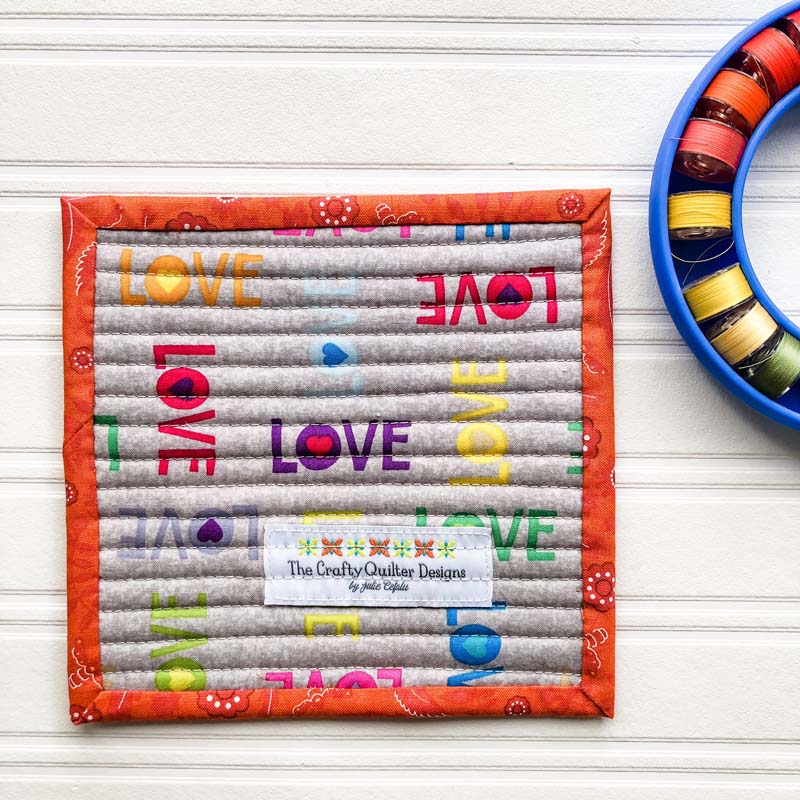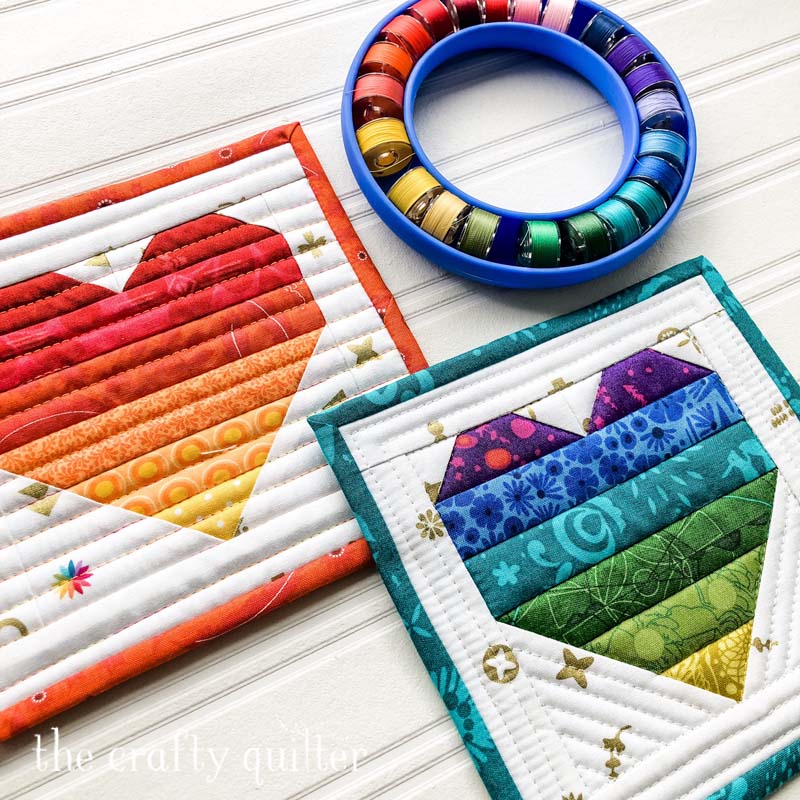 The quilting is simple with straight lines. I felt like the pink heart got a little washed out with all of the quilting lines done in white. I found a perfect variegated thread for the orange ombre heart that had all of the colors in that range in it. The thread is Fantastico, color Tropical Smoothie, from Superior Threads. I love the sheen in this thread!
I used a single fold binding which is really nice for smaller projects like this. You can find instructions for that in my Mug Rug Binding tips.
---
If you're looking for a pattern for a larger quilt, you can check out my layer-cake-friendly Ombre Love pattern available in my Etsy Shop.
---
Well, from my heart to yours, I hope you enjoy these Ombre heart coasters! They're super fun to make!