A heavy sigh of relief.  My April UFO is finished.  So now I can give it a proper name like "Baskets Full of Butterflies and Flowers".
I found the pattern for this wall hanging in the book, Sisterhood–A Quilting Tradition by Nancy Lee Murty.  You can read about how I appliqued the flowers and butterflies at my Butterfly & Flowers Applique Project post from one year ago.
Basically, I used a large floral print and cut out the flowers and butterflies to use for the applique.  Sort of a "Broderie Perse" kind of deal.
The fabric that I used for the applique was also used for the back of the quilt.
And here are some of the quilting details that I added: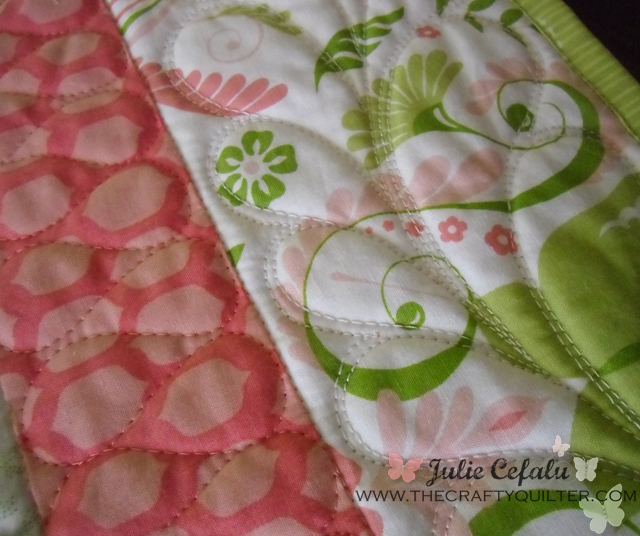 If you want to see what everyone else has finished this month, check out A Lovely Year of Finishes and 2013 – Year of the Finished Project and Nothing but UFO's in 2013.
Now I get to choose a UFO for next month (May, as in tomorrow) to tackle!  Can you believe it's here already?