Sew Thankful Sunday, 11.10.2013
Hello friends!  I have so much to share with you today that I am sew thankful for!  This week you'll find lots of inspiration for holiday sewing.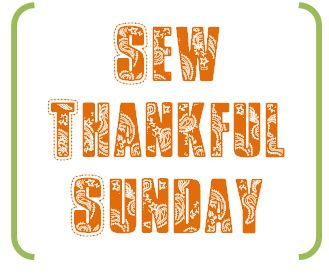 I "collect" links throughout the week(s) that I think you'll like and appreciate.  There's sew much out there to be thankful for!  So grab a cup of tea or coffee and enjoy…
(Remember, you can click on any of the images in this post and it will open up a new tab to the associated link).
1.  Melissa at the Polka Dot Chair has rounded up 25 Thanksgiving sewing projects to get you ready for the holiday!  There's still time left to make something special for you or someone else.
2.  And since it's still Fall, check out these cute coasters from Jennifer at Ellison Lane.  This tutorial is part of her Holiday Hostess Series going on right now.  She has some guest posts lined up featuring tutorials perfect for the holidays!
3.  I love this new, free pattern that Wendy at Ivory Spring made for Benartex.  It's called Movement in Squares and it has that modern look that is so popular right now!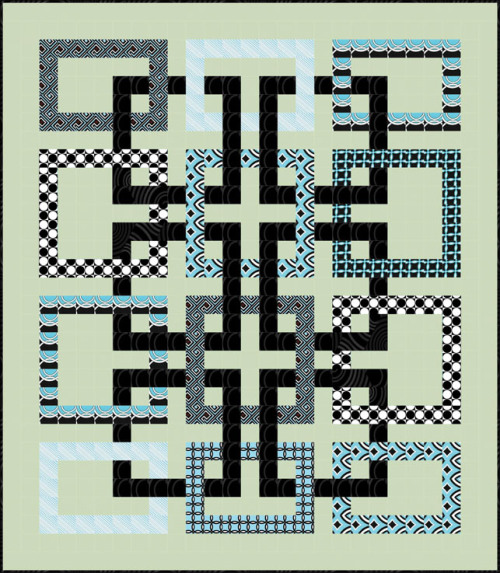 4.  Here's a tutorial from Anorina of Samelia's Mum for a quilt that is bright and whimsical.  This would be perfect for a baby or toddler gift, and to show off a special print in those big squares.
5.  If you're planning ahead for Christmas, Quilt Story has a Holiday Tutorial Series happening right now.
This cute pillow tutorial by Melissa at My Fabric Relish was the first project featured and I think it's adorable!
6.  If you want even more gift ideas, check out this round up from Jennie at Craft-O-Maniac.  Lots of great projects for the do-it-yourselfer!
7.  Do you need some decorating inspiration for the holidays that might involve quilts?  Stitch This!, the blog for Martingale Publishers, recently posted Quick Christmas Decorating and it had me ready to turn on the Christmas music!
8.  Deby from So Sew Easy has a Seasonal Sewing Series that started at the beginning of November.  Each week day for the whole month will have a new tutorial from a guest blogger.  Sounds sew easy!
9.  This Zigzag Quilt Tutorial by Teresa of Sewn Up by TeresaDownUnder would be a perfect, quick quilt for the holidays.  I love her easy technique for zig zags and Part 2 of the tutorial shows you how she embellished it with embroidery.
10.  To keep everything organized for the holidays or any time, Heidi from Fabric Mutt offers this tutorial for her Constance Organizer.  This would make a great gift too!
So many great ideas from so many friends in the blogging community!  Thank you all for joining me and thank you to all of the blogs featured today!