Quilts for California Fire Relief
Most of you have heard about the terrible fires in California – Paradise in particular was hit hard.   We live four hours away and woke up to smoky skies for over a week.  I can't begin to imagine what it must be like to wake up to an entire community in ashes.
I have wanted to help with relief efforts in a meaningful way, as many others have.  I know that monetary donations are always the most useful, but I've come across a few avenues (through social media and connecting with other quilters) that I'd like to share with you.  (I love this community of big hearted creatives.)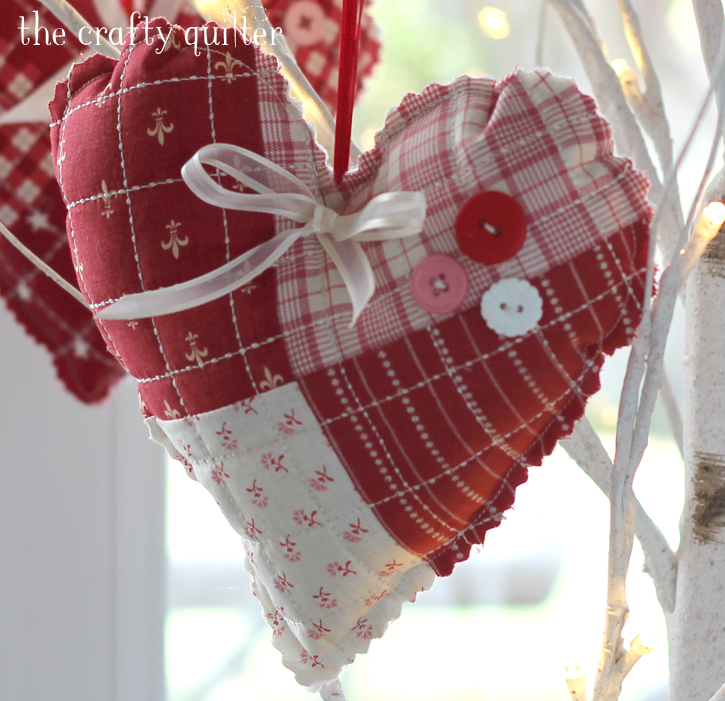 We Care
An email was forwarded to me from a group called We Care.  They provide quilts to kids who have lost their homes to wildfires in California.  Let me share the email I received today from Kathy, the coordinator of We Care:
Thank you for your interest in the WE CARE project.
Our group met today (over 50 people attended in horrible weather) and "processed" over 300 quilts and pillowcases which will be delivered to the Paradise School District on Monday.  There are many still to be processed.  We will be making weekly deliveries as long as we are receiving quilts.
Since it's beginning in 2015, WE CARE has delivered over 800 quilts to students victimized by wildfires in Northern California.  We only work with the school districts to assure that the quilts are delivered to students.  We have delivered to over 15 school districts in eight counties.  This year alone we provided over 180 quilts to the Mendocino Complex and Carr Fires.
Our current focus is obviously the Camp Fire.
Many organizations, national and local, have asked to join us in this unprecedented effort.  I'm receiving quilts on a daily basis from across the country.
I have been working closely with the Paradise School District.  There are currently 4,232 displaced students….pre-school through 12th grade. The number who actually lost homes is not available at this time, but it is unimaginable.
WE CARE has developed a reputation of giving a "gift" to the children which includes a quilt and pillowcase wrapped with a bow.  Even with the overwhelming need, we will keep with our standards.
I have a commitment of over 400 quilts right now from many organizations across the country.  However, none come with a pillowcase.  Our group made over 125 pillowcases today.
Our needs now would be pillowcases and quilts 42×54 or larger for the 950 middle school and 1399 high school students.  The best quilts are ones suitable for either gender…..and we always need boys.
We do not have a website, nor do I want one.  Our small little WE CARE group never imagined we would be coordinating a quilting family this large.  But, we are on it and making it happen.
As of yesterday, our group is the only one working directly with the Paradise School District.  
Finished quilts and pillowcases can be sent to my address
WE CARE
co/ Kathy Biggi
14280 Bar Ela Ranch Rd.
Grass Valley, CA.  95945
This is NOT a one-time effort.  These children will still be homeless well into 2019 and will need comfort quilts, so we will continue until the quilts stop coming.
Thank you 
Kathy Biggi
WE CARE coordinator
My California Home Quilt Pattern
California native, Beth Bryant, has designed a pixelated patchwork quilt called My California Home.  Beth is offering this pattern on Craftsy and donating 100% of the proceeds to the California Community Foundation's Wildfire Relief Fund.  Thanks to Instagram and Amy at Diary of a Quilter, I found out about Beth's story and with Amy's permission, I'm able to share these words with you.
In Beth's words, "I'm a California girl, it is my home.  And California is hurting right now.  I hope that my fellow California quilters – those who live here or those who just love the Golden State – can join together to make a difference in the lives of those affected by the wildfires in California.  I'm a little nervous sending this pattern out into the big wide world of experienced quilters – any mistakes are mine, and I apologize in advance.  I am so thankful for Amy's willingness to help use her blog, brand and time to facilitate this fundraising effort.  Whether you make it with the blues of the Pacific, the green of it's verdant fields, the yellow and oranges of the desert, or any other combination that makes you think of your California home, I am so excited for you to make it your own.  Thank you."
The Day Paradise Burned Down
Finally, award-winning quilter, teacher and Paradise resident Melinda Bula has an amazing story to share of a narrow escape from the fire and how her husband rescued some of her most treasured quilts.  You can read about "The Day Paradise Burned Down" here.
There is a Paradise Fire Adopt a Family program set up through Facebook.  I don't have a Facebook account, but my good friend does and she hooked me up.   I'll be donating some fabric and notions to a retired woman who lost everything in the fire.  She was going to supplement her income with quilting and needs some help getting back on her feet.  The other fire victim I'll be helping is a mother of four boys who lost all of her deceased mom's quilting supplies and quilts that she had made for her four grandsons.  This woman was planning on learning to quilt with her mom's supplies and now is starting over from scratch.
I've focused on the Northern California fires, but I know that Southern California has had their share of tragedy.  I don't mean to leave them out, I just don't have the resources to share for donations.  If you know of anything, please leave a comment below.
My heart goes out to all of those who have lost their homes, their treasures and especially their loved ones.  I feel very fortunate to be able to help in some small way.  I pass this information along because I know the quilting community cares and has such a big heart.  We're not all in a position to contribute, but for those that want to, I hope this helps you find an avenue that works for you.
Best wishes and happy quilting,