Quilted heart ideas for Valentine's Day
Something I have discovered about myself is that I love hearts. As I looked through my past tutorials and projects, I found all kinds of quilted heart ideas for Valentine's Day. If you're somewhat new to my blog, you might have missed these.
Last year, I shared a Woven Heart Block tutorial and it's probably a favorite still.
I made a small quilt using nine woven heart blocks, that I just got back from my long arm quilter. I love the quilting and once the binding is on, it's going… somewhere… I don't know yet.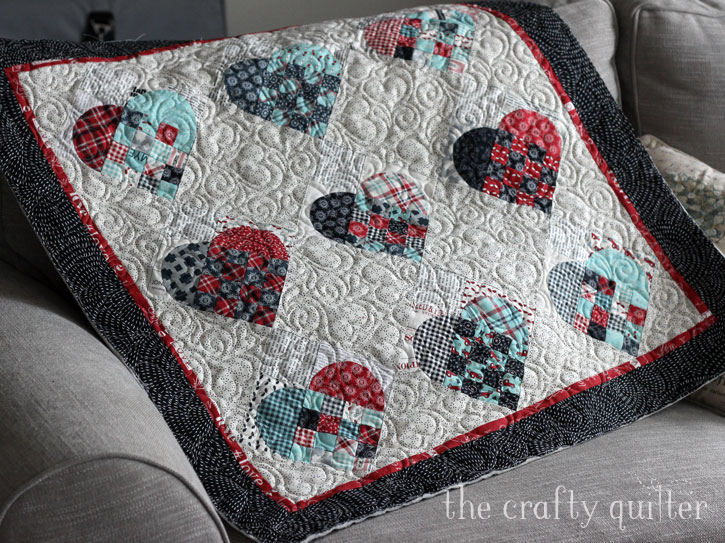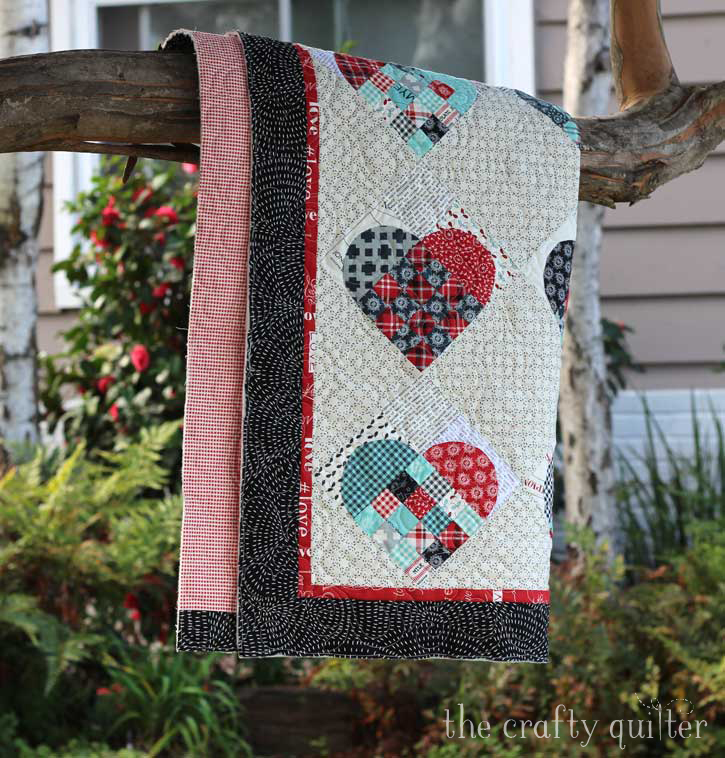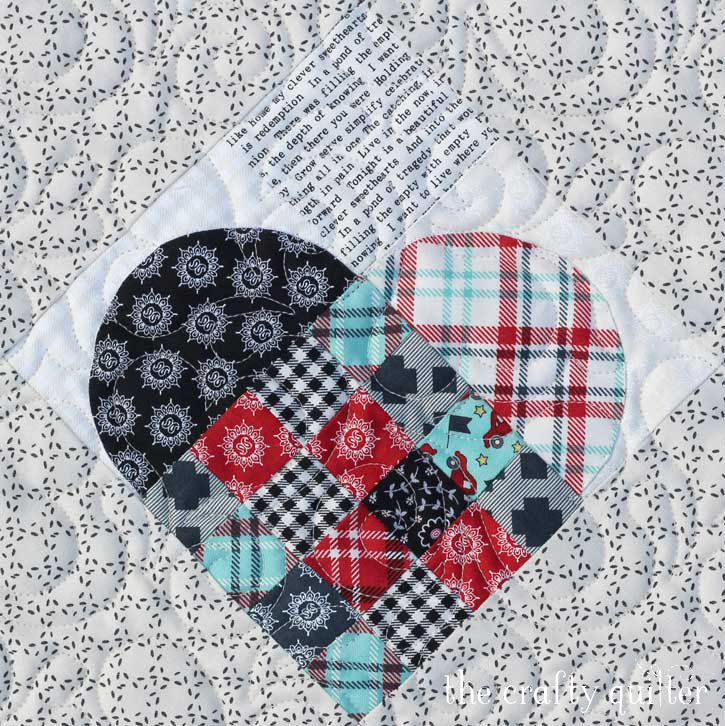 My Nordic Mini Quilt was a Winter holiday favorite a few years ago, but I think it's perfect for February, too.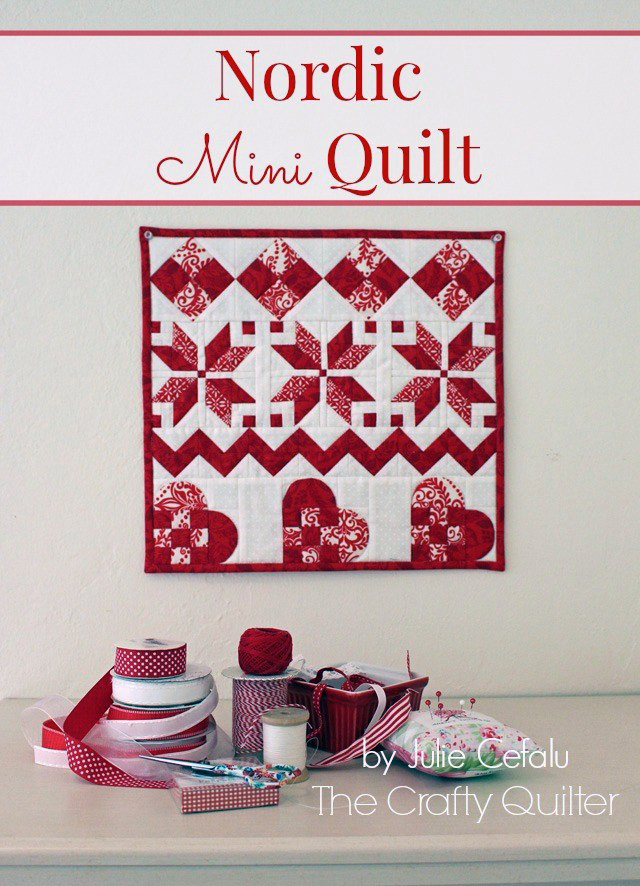 If you're looking for a sweet pillow, you'll enjoy this Home is Where the Heart Is pillow. The words were made using my sewing machine, but hand embroidery would be awesome, too.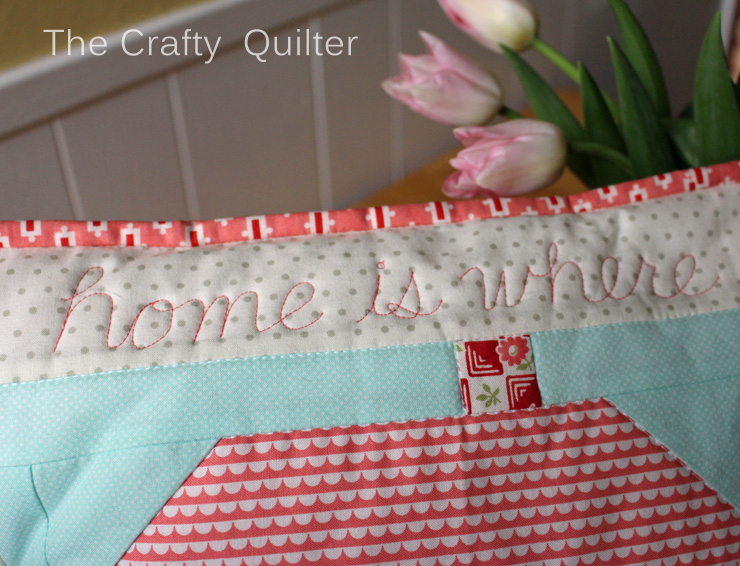 This LOVE Letters Mini quilt is definitely all about Valentine's Day. This blog post also includes a tutorial on how to add jumbo ric rak to the quilt edges.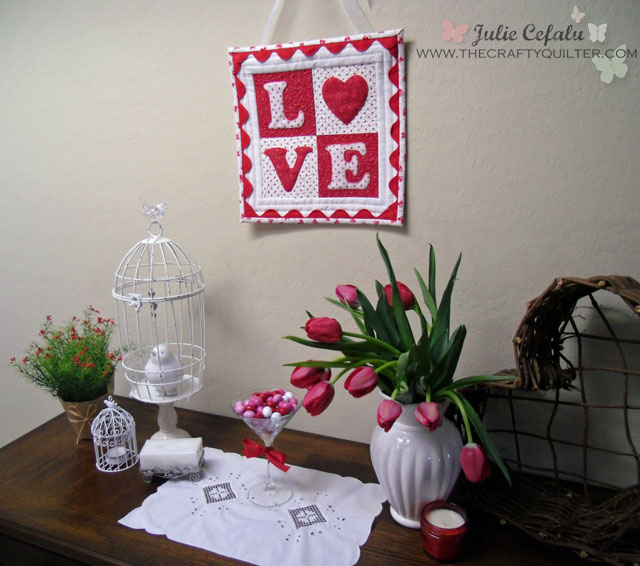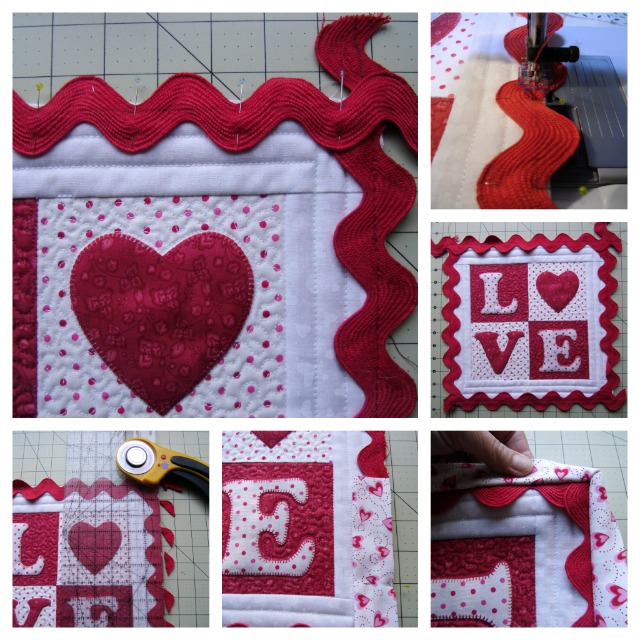 If you want something quick that involves no sewing, check out this Hearts and Burlap Canvas tutorial. I'm sure you've got some scraps that would look amazing with this!
My one and only tutorial for the Moda Bakeshop includes this Flirtatious Hearts Table Topper & Pincushion project. This was a charm pack friendly quilt and it would make a great baby quilt, too.
I'm amazed that I don't have a quilted heart mug rug! That should be on my list for next year. For now, I'm working on this lovely wall hanging that will soon be a tutorial for you guys. I've made some ombre hearts that are 6 1/2″ square and alternated them with an embroidered square-in-a-square block. How many ways can you say "Love" in verb form? Apparently, only 3 because I couldn't come up with anything else! So, I added the current year to put in that fourth block instead.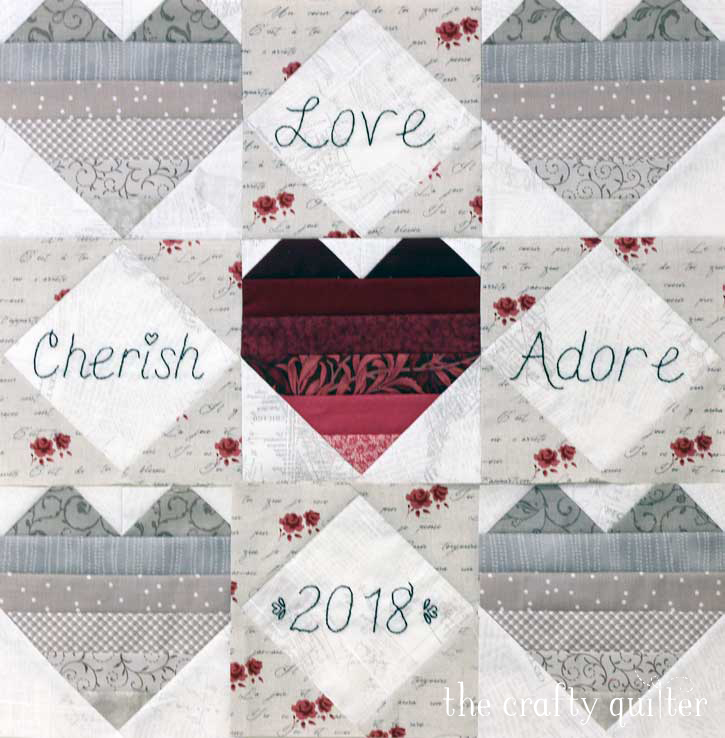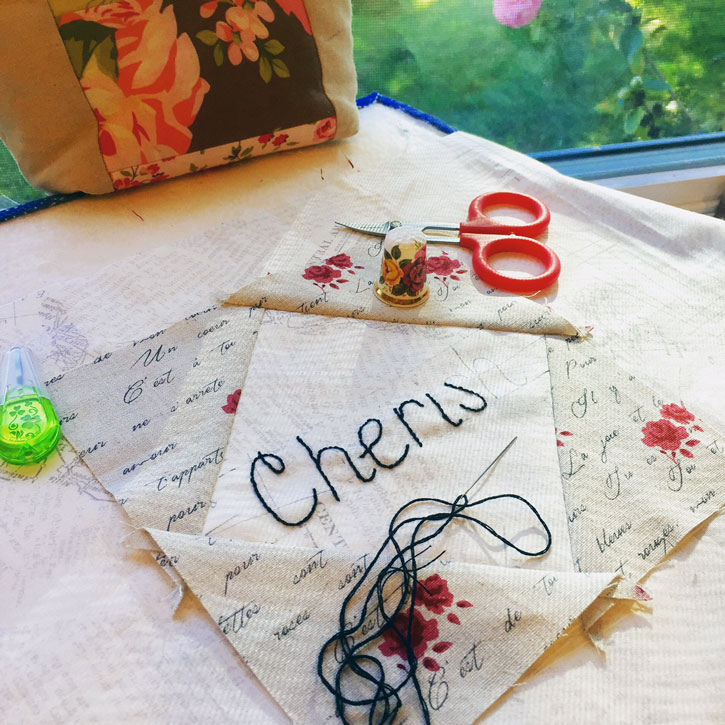 I love the embroidered touch, and I can't wait to finish this! I'm going for a farmhouse chic look. What do you think?
I will be visiting my daughter and her family in Austin, Texas; we're leaving on Thursday morning. I doubt that I'll have this finished by then, but I'll get it to you asap.
Until then, make sure to check out these other Valentine's Day projects and round ups:
This Love Notes Pillow is so adorable! Taunja at Carried Away Quilting has all of the sweet details for you.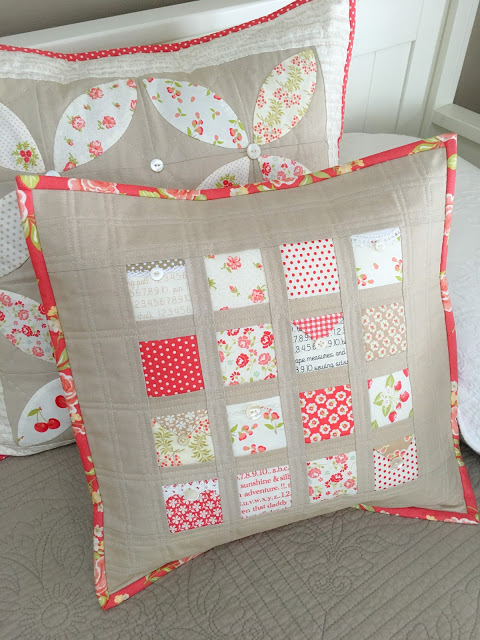 Jacquelynne Steves has put together 27 Free Valentine's Day projects to sew & quilt. This should keep you busy and inspired for quite a while!

Thanks for visiting today. I hope you're feeling some LOVE right about now!