October UFO & WIP Challenge Prize and my challenge project
We are well into the month of October and it's high time I announced the October UFO & WIP Challenge prize. For more details about the challenge in general, check out the 2019 UFO & WIP Challenge FAQ's.
October prize
This month I have a prize package that includes a fat quarter bundle of lovely Calico Crow from Penny Rose Fabrics, and some great notions for your sewing room. These include a package of Steady Betty Ruler Betty's, a Sew Standard Seam Guide and a package of John James Pebbles needles. These are all from my own "collection" and the total value is $35.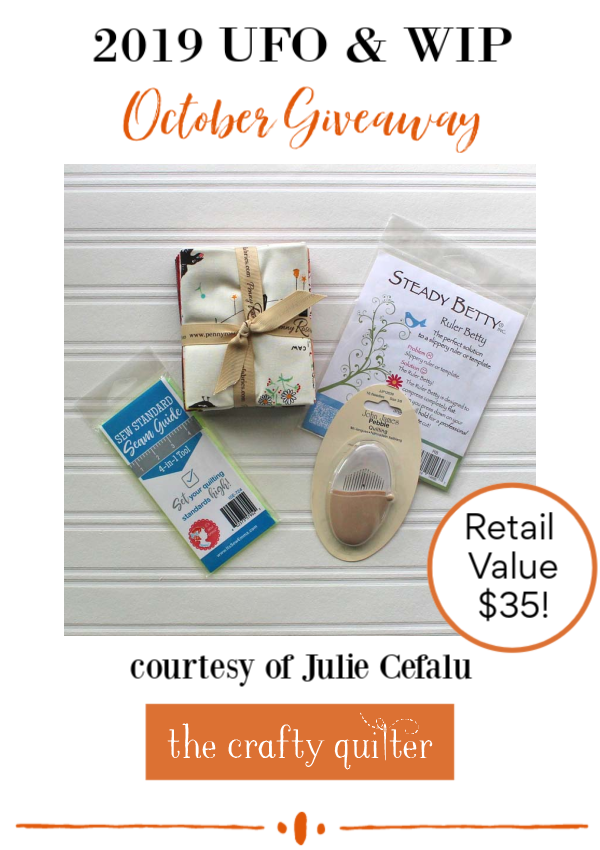 My October project(s)
My first project for this month is to create a pattern for the quilt block I made in August. I've had several people ask about it, so I'd really like to get this checked off my list. Note: There's no need for you to announce your project for the month. I'm just doing this because it makes me accountable, and I'll more likely get it done if I put it out there!
I love this block and I think it will make a striking quilt. The block measures 14″ square, so that means fewer squares to make for a larger quilt.
My second project that I need to finish is a sample for a kit that I'm making for The Granary Quilt Shop. I mentioned this in a previous blog post, but it's one of those things that I would love to complete so I can focus on other projects. The pattern is Cardinals by The Pattern Basket. I have eight cardinals finished and 22 more to go!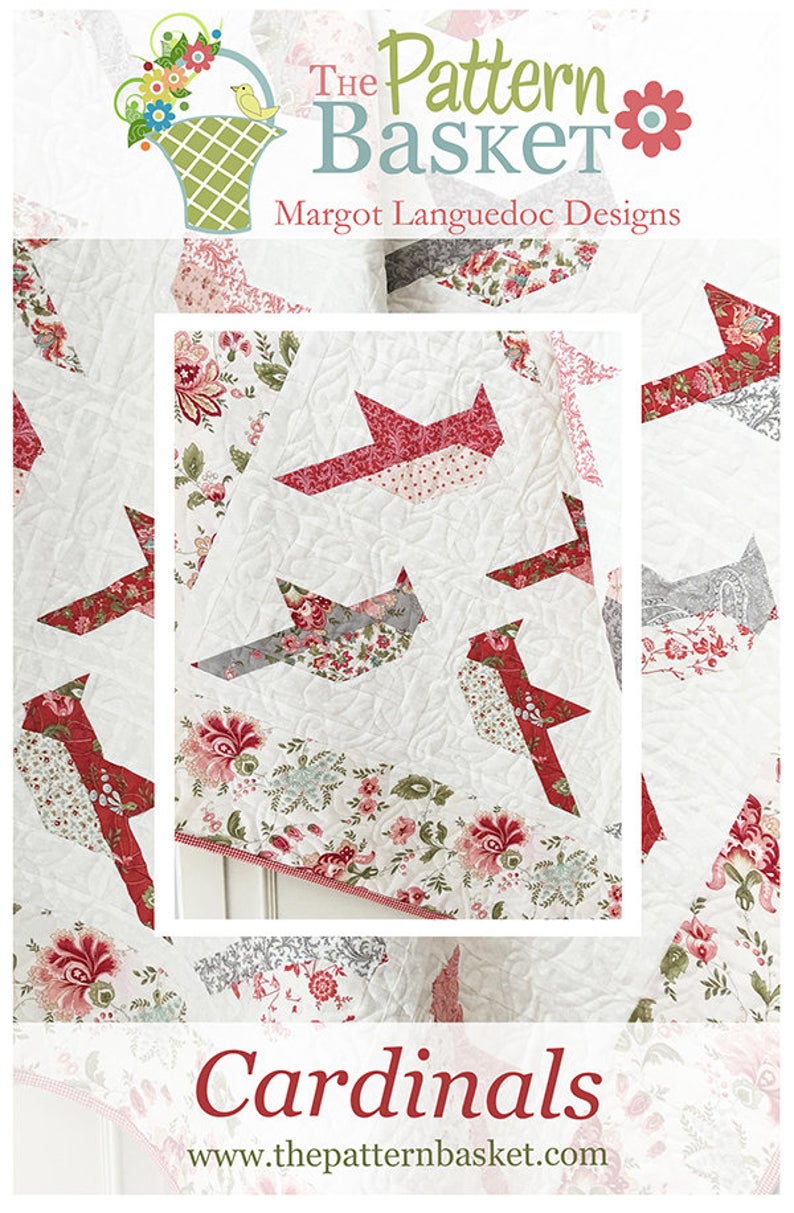 It's such a cute pattern! I love everything that Margot designs for her pattern company. The red, white and tan colors will make pretty birds for the holidays.
I also wanted to mention that the winner of last month's challenge is Hannah W. She just emailed me with her name and now I can give her proper credit. She made this beautiful pillow below from a kit she purchased at Sew Lux Fabric.
I hope you're feeling inspired to finish those UFO's and WIP's. I have my parents visiting for the weekend, so I don't think I'll get to spend too much time in my sewing room. But I'm glad they're still able to make the drive for a visit and I love having them. Happy quilting and have a wonderful weekend!