Baby quilt and a grand prize giveaway
I'm making good progress on my grandson's baby quilt. I've got the quilt top finished and it's now marked and basted. I love it already!
Benjamin's baby quilt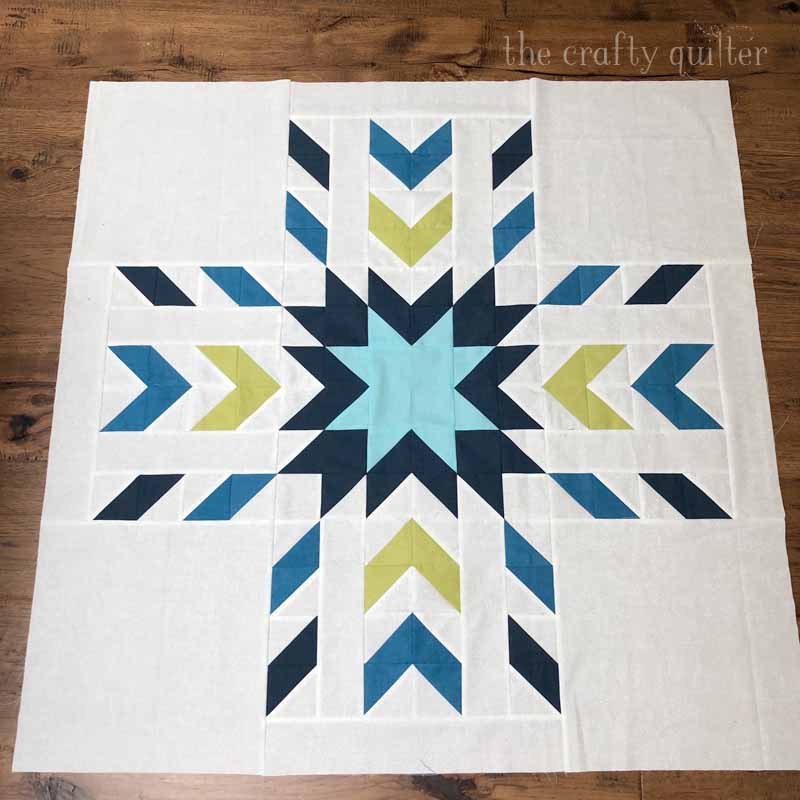 This pattern, Glacier, really lends itself to straight line quilting. I'm using the diagonal lines of the pattern to determine the direction and spacing of my lines. I love using blue water erasable markers to mark my stitching lines. You can find my favorite markers here.
The lines are faint, so you might not see them well in the photo below. I've also added Benjamin's birth details in one corner. I'll machine stitch those with a heavier thread once all of the other quilting is complete.
Happy Little Things grand prize giveaway
The real reason I wanted to pop in today, is to tell you about the grand prize giveaway going on at Jacquelynne Steves for the Happy Little Things BOM. This giveaway is valued at $400 and is packed with some awesome prizes!
To enter, you need to go to Jacquelynne Steves' blog and leave a comment. It's open to anyone and everyone through February 4, 2020! This is also your last chance to sign up and get the free patterns for the Happy Little Things BOM. After February 6, they will be available for purchase only.
I was working at The Granary Quilt Shop yesterday and someone brought in their completed Happy Little Things quilt top to be quilted. It was SO pretty! I should have taken a picture of it.
As you may remember, I did a mini version of the Happy Little Things quilt. My cutting instructions will always be available, but you need to have Jacquelynne's pattern with instructions to complete each component. Here's a list of links to each of my blog posts with the mini cutting instructions:
I hope you're week is going well. Happy quilting!