Happy Mother's Day & ongoing projects
I hope you're enjoying a Happy Mother's Day, whether you're a mother, daughter, sister or fur-mom! I was treated to a big breakfast made by three of my kids and husband. So fortunate to have them all here, but missing the gang in Texas. Here's a snapshot of almost everyone (Kelly, our oldest daughter and mother of our grandkids is not pictured, nor is Mr. Crafty Quilter).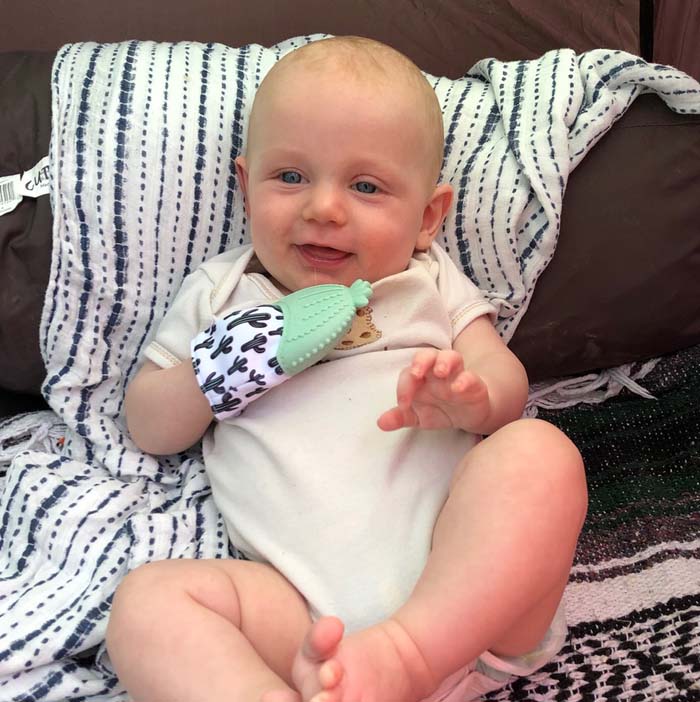 I've been busy with spring cleaning and cooking in preparation for our two daughter's two-week visit (starting yesterday). We are still sheltering in place and really looking forward to the time when we can all hug extended family and friends. I ran into a lovely, albeit bittersweet, video last week called The Great Realisation. It's a 4-minute bedtime story describing how it took a pandemic to get humanity to create a better world and how hindsight is 2020. Truly worth the watch.
---
I finished another round of Timeless Tradition quilt blocks for our block of the month at The Granary Quilt Shop. I'm always so happy when these are finished!
---
Here's four of the 12″ blocks that I've finished so far followed by the 6″ quilt blocks:
---
I have another row completed for the Safe At Home Modern Row by Row Quilt. I'm just two rows behind now! These are going to be so pretty all together.
---
I'll leave you with a design image of my next project, the Basket of Blossoms wall hanging. The flowers are a variation of my free Blossom Quilt Block tutorial, and now I'm creating a larger pattern that I will have available in my Etsy shop.
Happy Mother's Day everyone! I wish you day full of peace, joy and creativity!