Arrow Stone Quilt pattern release
Hi everyone! It's always an exciting moment when an idea that starts in your mind becomes a reality. That's how it feels today with my Arrow Stone quilt pattern release. Exciting and a big sense of relief! PDF copies are available in my Etsy shop and Arrow Stone is on sale through the month of January!
Arrow Stone Quilt Pattern Details
Arrow Stone is a modern design based on traditional quilt units. It comes in three sizes: baby (38″ x 53″), throw (53″ x 68″) and queen (97″ x 97″). The quilt blocks are large (15″ x 15″ finished) and they create a fun, secondary pattern when sewn together. I really love the block all by itself – I think it would make a great pillow to match the quilt!
I love the throw size version of this quilt. It's the perfect size to cuddle up in and it's just right for a special gift. Once the blocks are made, the quilt comes together really fast!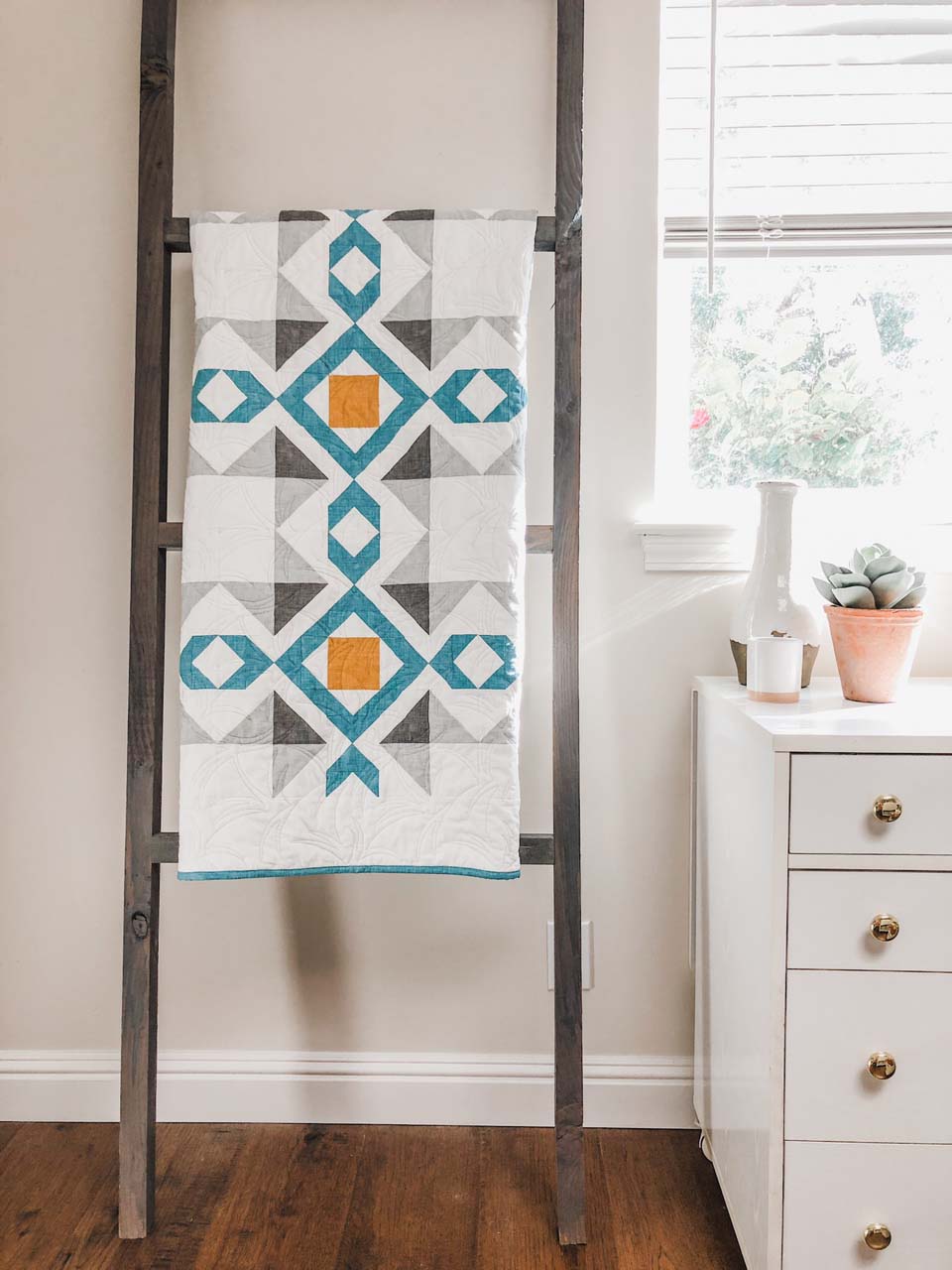 Arrow Stone can be made with yardage or you can make each block scrappy and unique. The pattern has fabric requirements for both options. The fabric I used is Quilter's Linen by Robert Kaufman Fabrics. It has a beautiful texture which creates subtle shading in the fabric. The backing is from the Imperial Collection also by Robert Kaufman Fabrics. The quilting was done by Carol Dockery from The Granary Quilt Shop. Carol did a beautiful job and I owe her a big favor for the quick turn around!
This pattern is the result of a quilt pattern writing course that I recently finished at Quilter's Candy. I learned so many things including design, Adobe Illustrator, marketing, editing and much more. If you've ever thought about making your own patterns, I would absolutely recommend this class.
Pattern Tester Parade
One thing that is really important and helpful in launching a new pattern is to find good pattern testers. I had an amazing response from an Instagram call for testers, and I am so proud of what they did! Enjoy this beautiful pattern tester parade.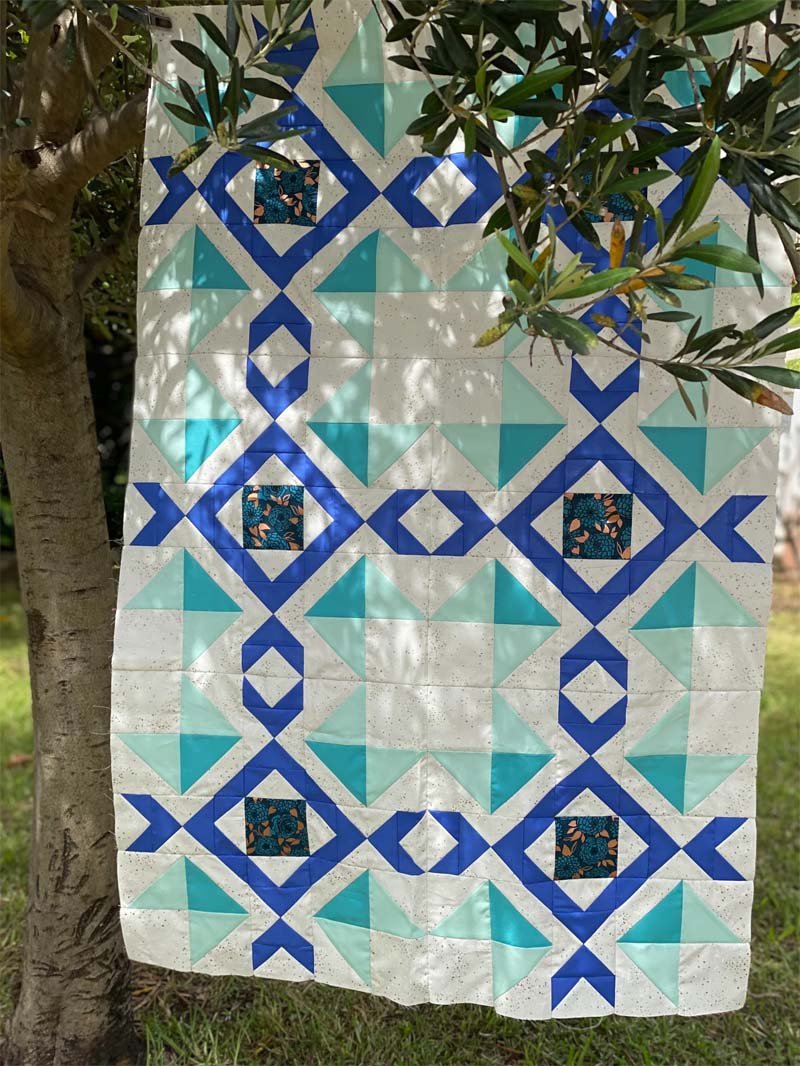 ---
Wasn't that fun! I truly enjoyed making this pattern and working with all of my "teammates". This is truly a collaborative process. My plan is to have an Arrow Stone quilt along later in February. That means we'll all make this quilt together and I'll share lots of tips along the way. I'll let you know more about that soon.
Make sure to grab a PDF copy of the Arrow Stone quilt pattern while it's on sale! Thanks for stopping by, and I hope you have a wonderful day!