Sew Thankful Sunday: 02-10-2013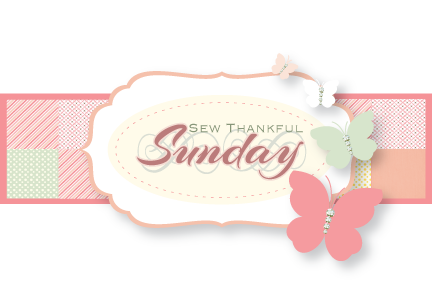 Welcome to Sew Thankful Sunday!  I have so much to share with you today that I am sew thankful for.  I love the notion of "paying it forward" and this is my way of passing along all of the awesomeness that I have found in cyberspace this past week.
Are you ready for some more hearts?  February is just full of them!  Let's start with this beautiful Twisting Heart Valentine from Freemotion by the River:
If you're familiar with the "Lil Twister Tool", you'll know how fun and easy this really is.  Thanks, Connie for the great tutorial!
If you're looking for a project that is quick and small but is big on cuteness, have a look at this Heart Pot Holder made by A Spoonful of Sugar
I want one of my own!  I'm sure I have just the right fabric too :-).
Another small project that would be perfect for your valentine is this adorable Heart Mug Rug from the Fat Quarter Shop:
It's so pretty and delicious looking.  I think I'll have to make some cookies to go with it!
And if you like your hearts "scrappy", check out this Sweetheart Quilt Block at Sew Mama Sew!
This bright and cheery 12″ block was designed by Lindsey Rhodes.  You can find more inspiration and quilty goodness at her blog, LRstitched.
Are you familiar with the Ezine, Fat Quarterly?  Their latest issue (#12) is full of ideas for using up those pre-cuts that are so irresistible.
There are so many beautiful projects and ideas in this issue for 5″ charm squares, 10″ layer cakes, fat quarter bundles and jelly rolls.  You'll want to check it out here!
And speaking of pre-cuts, the Moda Bakeshop is full of them.  And guess whose project is being featured TOMORROW!  Yes, mine!
I have made a Flirtatious Heart Table Topper and Pincushions using one pack of charm squares.  It will be "debuting" February 11 and I hope you'll stop by the Moda Bakeshop to take a look!
I'm so excited to be one of their newest "chefs".  You can always find beautiful projects there along with the full tutorials and it's all free!
Thanks for stopping by today and stay tuned for the next lesson in my Applique Series!