A better link and some heart W.i.P.'s
Hey everyone!  I know that many of you could not open up the link to my Happy House Mug Rug Tutorial.  My apologies!  I think I published my post before the Benartex blog (Sew in Love) published the actual tutorial, so the link I used didn't work.  So let's try it again.  The tutorial can be found by clicking here:  Happy House Mug Rug.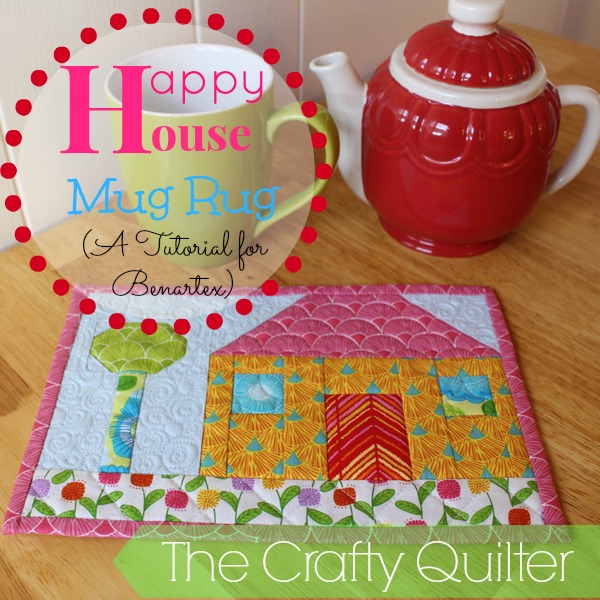 Speaking of houses, let me give you a little peek at the new house block that I'm making into a pillow: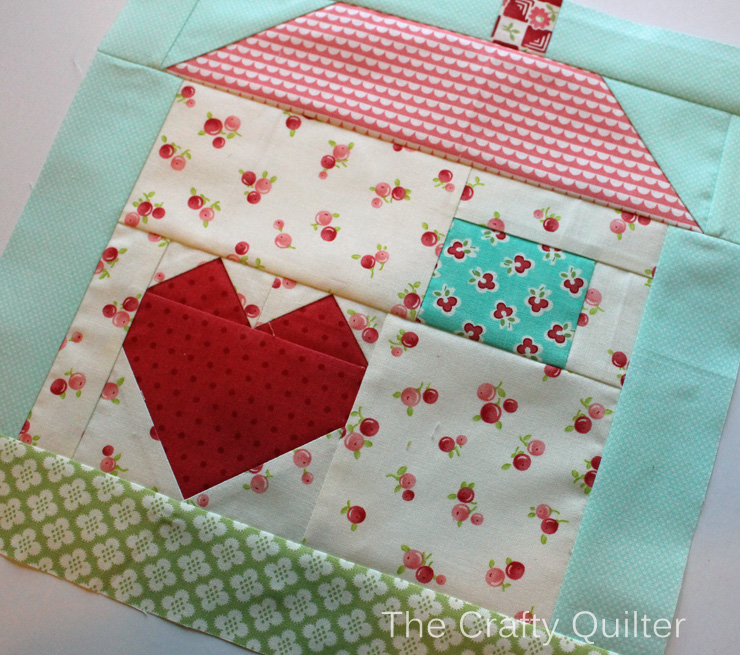 I love the heart inside the house!  I'm going to add a white border and attempt to add some embroidery in that space.  That's my goal for today, along with finishing up the pillow.  Then a tutorial for you!
Next, I have a wall hanging that just needs some binding:
I made this last year as a shop sample.  The center is a panel from "Flirt" by Sandy Gervais for Moda.
And if you've been following me for a while, you'll remember that I made a table topper and pin cushions out of that same fabric line for the Moda Bakeshop last year.  You can find that tutorial here.
Since Valentine's Day is coming up, I wanted to share with you the Valentine's Tutorial Week going on at Summercrafter.
Elaine and friends have been busy coming up with some great projects to steal your heart!  Check out Elaine's Scrappy Kisses table runner:
And this adorable Pieced Heart Pillow and Valentine Table Topper by Sheri @ Sunshine in the Attic:
There's still two more day's worth of tutorials to come, so make sure to keep up with Summercrafter!
With all of life's business, I still need to decorate my entryway for February.  This is what I had going on last year: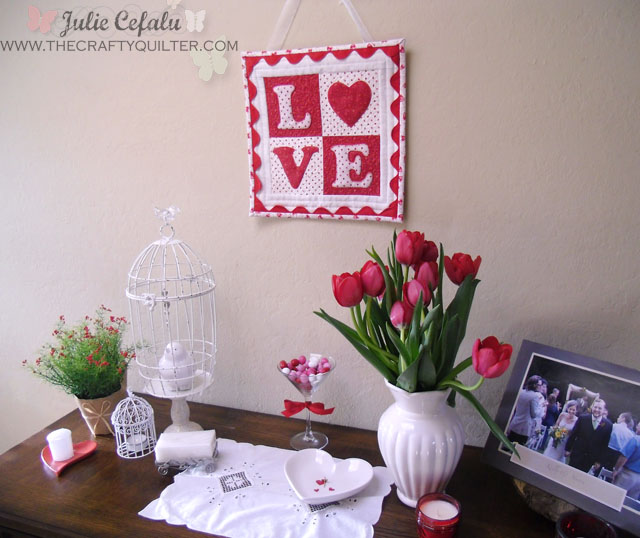 The LOVE Letters Mini Quilt tutorial can be found here.  I had fun with Photoshop Elements and did some creative photo editing when I was taking pictures for that post: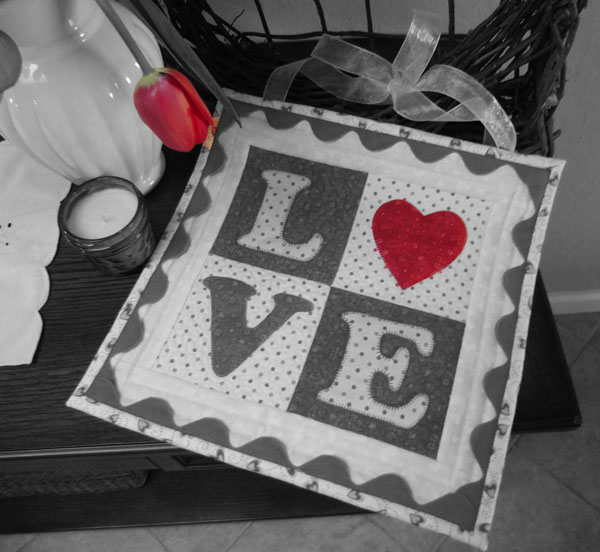 I wish I could remember how I did that!
What are you guys working on?  Anything Valentine related?  Perhaps chocolate is involved?  Quilting and chocolate, what could be better!