WIP's and link up extended
Happy Wednesday!  I've got some WIP's to show you, but first I want to tell you that I'm extending the deadline for the August UFO link up until Sunday, Sept. 11, midnight (PST).  I'm leaving town tomorrow morning for 6 days (visiting my daughter and her husband in Seattle (area), and I thought you guys could use my downtime to your advantage.  So if you haven't finished a project for August, you have a little more time!  If you're new here, make sure to read all about my Hello 2016, Goodbye UFO's challenge.
I completed two more Splendid Sampler blocks this week.  It always feels like such an accomplishment when I add to my pile of finished blocks.  The sad thing is that I've only done less than half of them!
Here is block #52, Coneflower, designed by Pat Sloan.  I love the big applique shape and it's just so cute and chunky!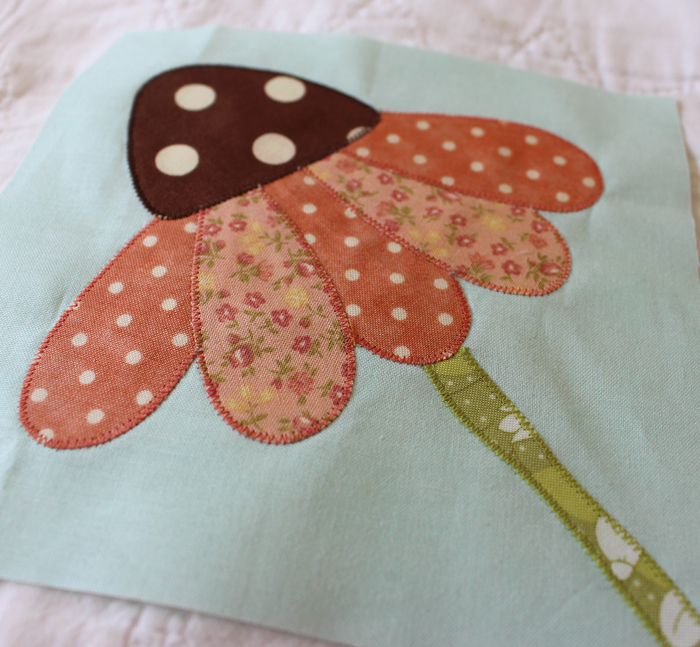 Block #57, Starting Point, designed by Lissa Alexander, was easy piecing and very scrappy.  I like the balance of skill levels in all of these blocks.  Some take me 30 minutes and others will keep me sewing for hours.
Every once in a while you have to lay out all of the blocks to see how it's looking.  I now have 25 blocks and they look pretty cozy together.  I can see what colors I need to include more of, such as that navy blue and sea foam green.  I'm using up my stash of Fig Tree fabrics and a little bit of Bonnie & Camille.
Speaking of my Fig Tree stash, I cleaned out the drawer that I keep it in and got rid of a bunch.  I forgot to take a "before" picture, but this is the after shot.
I know, there's still a lot there!  Here is what I'm parting with:
That is part of my September UFO challenge.  I'm cleaning out my sewing room.  I don't know what I'm going to do with the "overage".  I may donate some of it to charity.  I'd love to do a little swap or host my own yard sale.  Does anyone know of an easy way to pass along your unwanted stash?  I could probably open up my own online shop…. no just kidding.
Our Farm Girl Vintage BOM at The Granary is progressing nicely.  This month we tackled the Patchwork Pumpkin and Winter Star, plus two others.  These blocks are always so fun to make.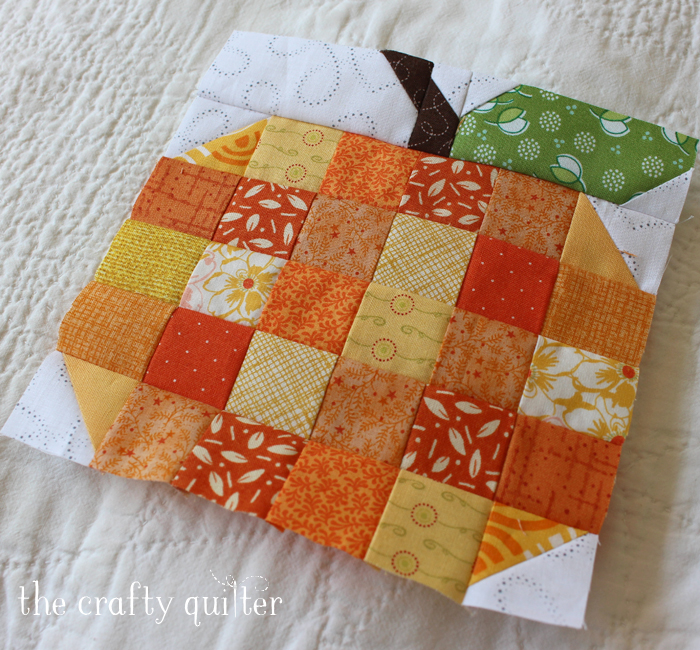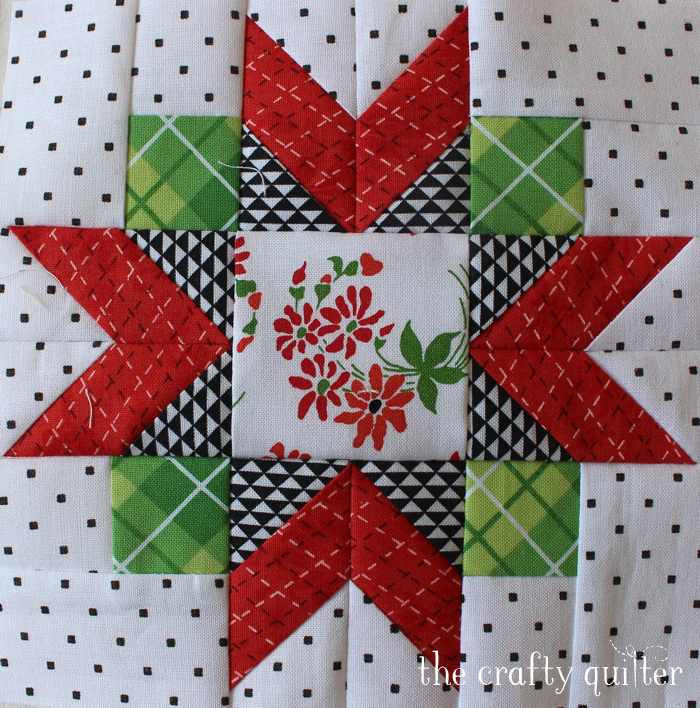 I received an order of stencils in the mail today!  I'm preparing for an upcoming tutorial on using stencils for quilting.  I'm anxious to get started, but it will have to wait until I return from our little road trip.
I found a few more things that should have been included in my last Sew Thankful Sunday post, so I thought I would add them here.  I think you'll agree that they are worth a visit.
There is a Happy Holidays Quilt Along taking place at Red Brolly.  It's kind of a mystery quilt, but so far, it's looking like a sweet little quilt for the holidays!  "The quilt will be pieced with easy to follow instructions, diagrams and photos. There are 9 large blocks in total, with 12 smaller filler blocks and 2 rows of decorative blocks. Each finished large block measures 12″ x 12."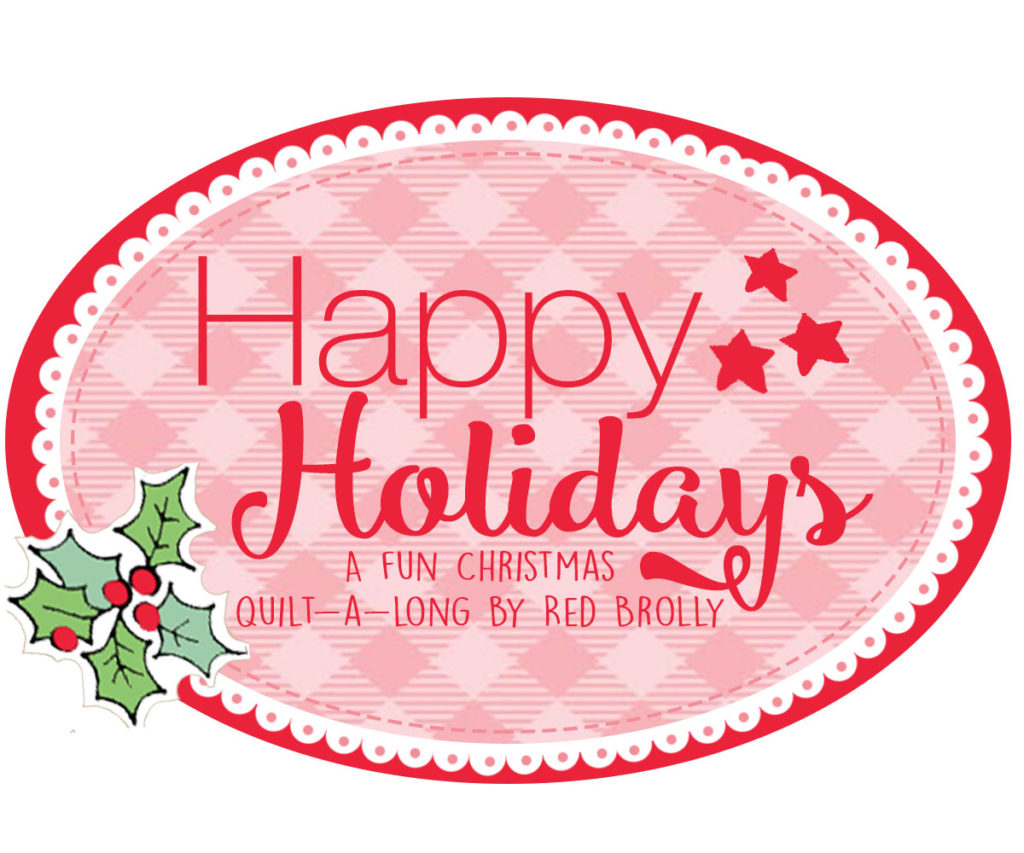 Also, The "Road Home" Row Along has just begun. This 6-week event is being hosted by Seams to be Sew and Sew Incredibly Crazy and will include 40 participating bloggers!  "During the next six weeks, you will be given 8 to 9 (4 to 5 per day),  blogs you can visit twice a week on Tuesdays and Thursday's. At each blog, you'll find the story of the bloggers Road Home… why they chose to create that journey and what inspired their projects. You'll also be able download that pattern via a pdf document."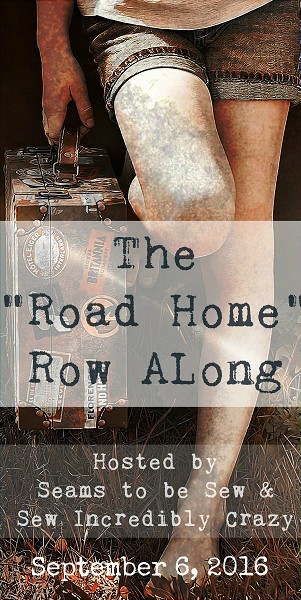 That's everything for now.  I'm going to be off the grid for a few days, so please be patient with my replies to your comments.  I always read them right away, but I won't have a chance to respond immediately.  I do SO appreciate hearing from you though!  Enjoy the rest of your week.