Sew Thankful Sunday, October 2016
{I love the idea of "paying it forward". I think the world would be a better place if we could spread some joy and acknowledgement of good deeds done by others. I try to do that once a month for my Sew Thankful Sunday posts. I highlight some great content that I've found on other people's blogs that I hope will inspire you and reward the originator by bringing traffic to their site. If your blog has been mentioned without your consent, please let me know and I will take you off the current list of featured bloggers.}
October.  Pumpkins.  Cinnamon.  Apples.  Hot drinks.  It's all good.  It's fun to make things specifically for a season or a holiday, and this month's list of things I'm sew thankful for is full of Fall and Halloween ideas!
Note:  If you use Pinterest, please pin from the original source and not this blog post. Remember, you can click on any of the images in this post and it will open up a new tab to the associated link.
 Get in the mood for Fall and have fun with this Fall Pumpkin Table Runner from the ladies at The Cloth Parcel.  This would be a great project to use up those orange scraps!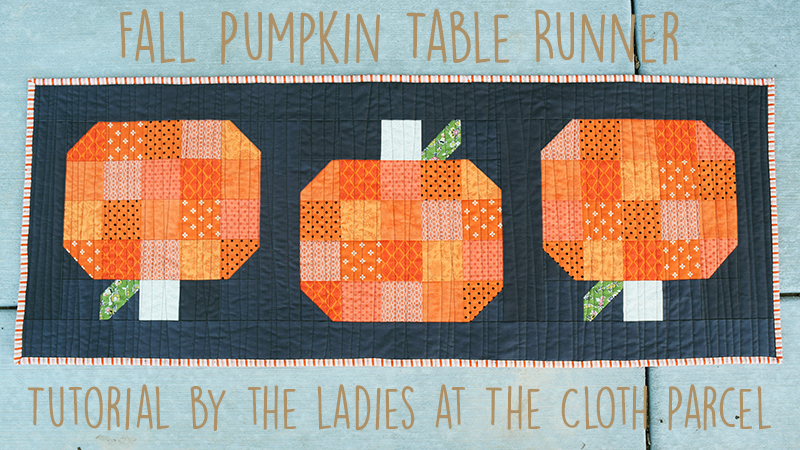 2.  Pumpkins aren't just for carving.  Check out this roundup of 25 Creative Craft Pumpkins that Mandy from Sugar Bee Crafts has put together.  This will really get you thinking outside the box pumpkin!
3.  Mark your calendar for October 4 (just two days from now) and visit Bernie at Needle and Foot.  She's hosting a Handmade Halloween Linky Party so we can all be inspired for the coming holiday.
4.  It wouldn't be Fall without something delicious baking in the oven.  Check out these 10 Pumpkin-licious Fall Dessert Recipes that Krista from The Happy Housie has found.  I can't wait to try some of these out!
5.  If you use your sewing machine often, you're probably changing the needle frequently.  Sara at Heirloom Creations has some great tips and videos about sewing machine needles that will have you reaching for the correct size and type of needle for your next project.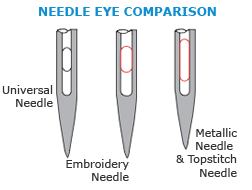 6.  Jacquelynne Steves has been sharing some amazing videos recently that will be supporting the "Everything Patterns" she is working on.  Her Watercolor Pencil Video is a great introduction to using watercolor pencils on her designs.  You'll also find links to more information about her patterns and other videos there as well.
7.  It's time to start thinking about Christmas projects and to get you started, check out this beautiful Believe Christmas Sampler from Red Brolly.  She includes the pattern and links to instructions and techniques that will help you make your project a success.
8.  I can never get enough free motion quilting inspiration and I found some recently from Wendy Sheppard at Ivory Spring.  She shares some advice on free motion quilting using her Thread Journey quilt as an example.
9.  For more free motion quilting expertise, Amanda Murphy has teamed up with We All Sew to show you How to Free Motion Quilt Swirls Designs.  These swirls are beautiful in quilts and Amanda has some great tips and a video showing her technique.
10.  I'm always interested in the tools that other quilters find useful.  Geta from Geta's Quilting Studio shares her 20 Favorite Tools for Easy Quilting.  You'll be surprised at some of the things in her "toolbox"!
11.  As I recently cleaned out my sewing room, I found these 5 Tips for Organizing and Storing Quilt Project Left Overs really helpful.  Sherri at A Quilting Life is always busy but manages to stay organized in the process.
12.  For a quick Halloween project, here's a DIY No Sew Trick or Treat Halloween Banner from Melissa at The Polkadot Chair.   It would be a great project for the kids, too!
13.  If you're like me, the fall decorating has just begun.  I love these 10 Fabulous Fall Decor Ideas put together by Kelly at Here Comes The Sun.  You'll find plenty of ideas to fuel your own creativity!
That's a lot of inspiration to keep you busy this month!  I don't know whether to start in the kitchen or in the sewing room.  Thanks to all of the designers and blogs who were featured today.  Happy Fall!
Save
Save