Ombre Love quilt pattern & some heart tutorials
Quilter's are always planning ahead, and this is the perfect time to get some heart inspiration and ideas for Valentine's Day. I've got a new"ish" pattern to introduce you to, and I'll share some free heart tutorials further down in this blog post that are super cute too!
Ombre Love Quilt Pattern
Let me introduce you to Ombre Love, an easy layer cake pattern that is super sweet! And it's on sale in my Etsy shop for $6 until February 1st!
I've always loved hearts: drawing them, making stuffed hearts, cooking heart-shaped sugar cookies, and making heart quilts. I also love precut fabric, and I designed Ombre Love to work with Layer Cakes (10" squares). The quilt size is 63" x 78" and the block size is 9" (finished). It's a nice lap size or you could make it a little larger with an extra border. The nice thing about this quilt (besides its cuteness) is that you can use the scraps to make a second project. I made an 18″ pillow with scrappy half-square triangles.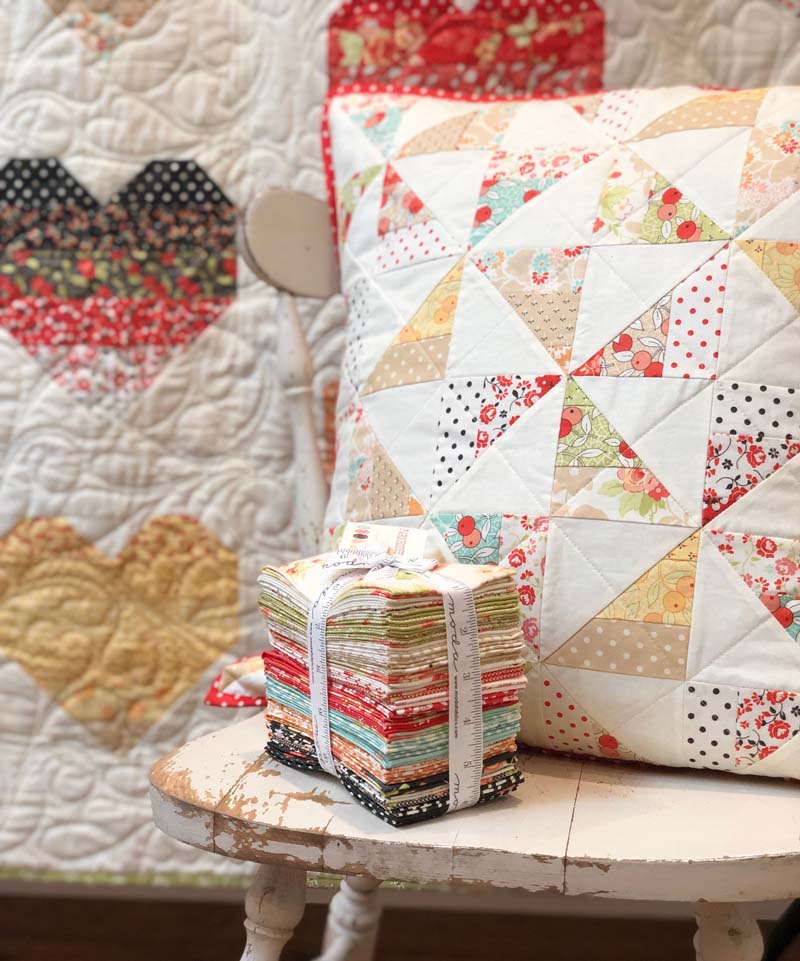 The cover quilt is made with a layer cake of Chestnut Street by Fig Tree for Moda Fabrics. I love the color palette and I'm a sucker for anything with black or gray included in it.
I just started on a new Ombre Love quilt and I'm using Olive's Flower Market by Lella Boutique for Moda Fabrics. I've had this layer cake in my stash for several years, and it's perfect for this quilt. These blocks are just too sweet!
The key to this quilt is using a Layer Cake that has a good mix of colors that range from light to dark. You could also use your stash and cut your own 10" squares to suit your needs. But even if your fabric doesn't have that nice ombre gradation, it still makes a pretty cute block.
Heart Tutorials
Fortunately, hearts are a beloved and popular shape so there are a bunch of heart tutorials out there to get you going! I have quite a few of my own from years past, but first I'll direct you to Susan at Quilt Fabrication. She just posted a wonderful roundup of 22 Free Heart Patterns!
At Laugh Yourself Into Stitches, you'll find this beautiful Farmhouse Love quilt pattern (for free!!). I love the combination of hearts and stars; the black fabric adds to the modern farmhouse vibe.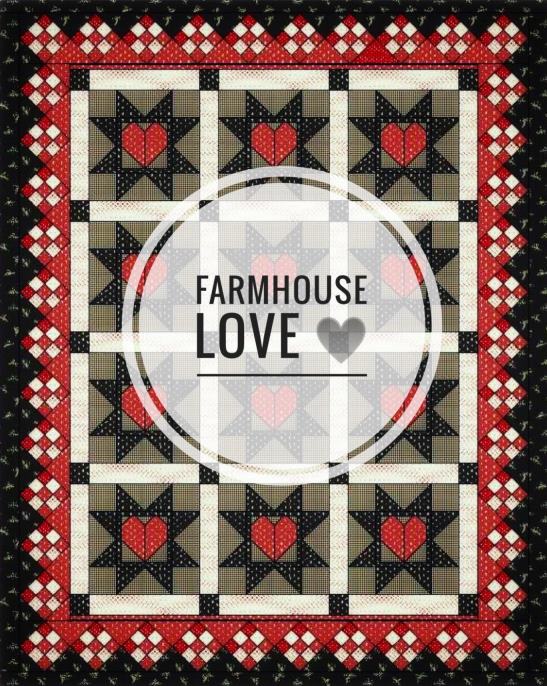 Sometimes a pillow is all you need to add some sweetness to your Valentine's Day. This Patchwork Pillow Love tutorial by Sterling LaBosky for the Moda Bakeshop is sure to please!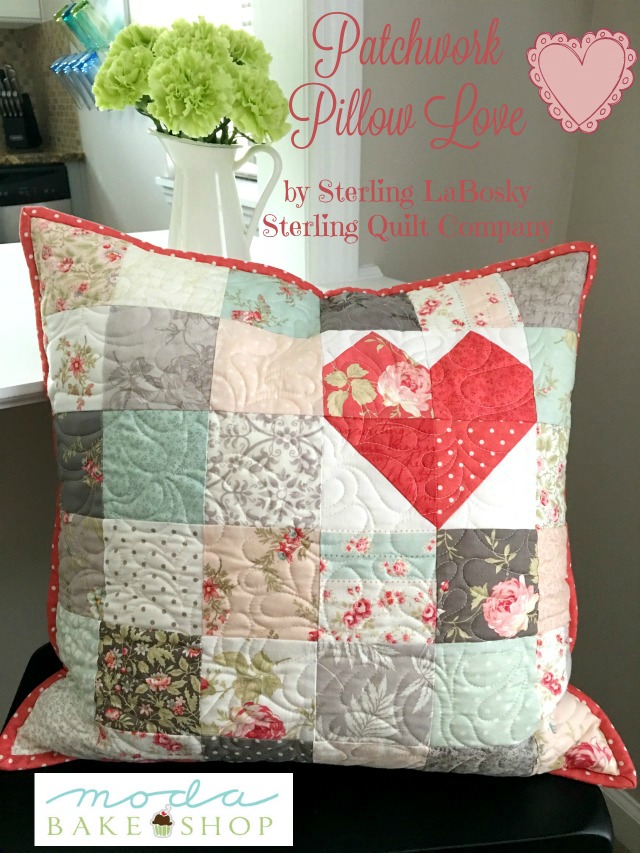 If you have a spare jelly roll, then check out the First Love Quilt Tutorial by Kairle Oaks of Handcrafted Goodness for the Moda Bakeshop. You can easily make it bigger by adding more blocks.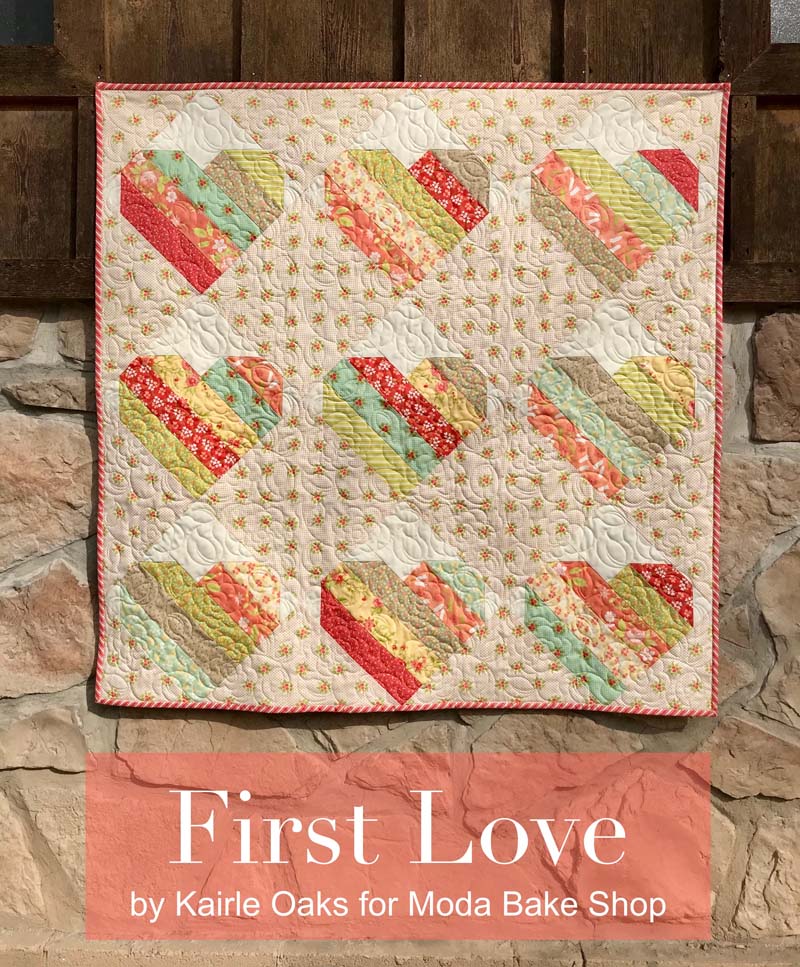 The Crafty Quilter heart tutorials
One of my most popular tutorials from 2018 was the Ombre Heart Quilt Block tutorial. This is very similar to the blocks in my new quilt pattern, but it isn't precut friendly and it's smaller. The block finishes at 6″ square and a bunch of them would make an adorable baby quilt.
My Woven Heart Block tutorial has its roots in Scandinavian tradition. They are simple to make and there is no curved piecing involved. The half circles are made using a faced technique of applique that is very easy and forgiving. Don't worry if you don't like applique. It's more like piecing – I promise!
This LOVE Letters Mini Quilt is small and sweet; perfect for the person that enjoys applique. It's only 12″ square, so you could incorporate it into a quilt or a pillow, too.
For something different, check out my Quilted Heart Tutorial. These stuffed hearts would make great sachets, ornaments or gifts for a special someone.
If you're feeling more crafty than quilty, then you'll like this Hearts & Burlap Canvas Tutorial. It's SO fast and easy, you can even get your kids involved!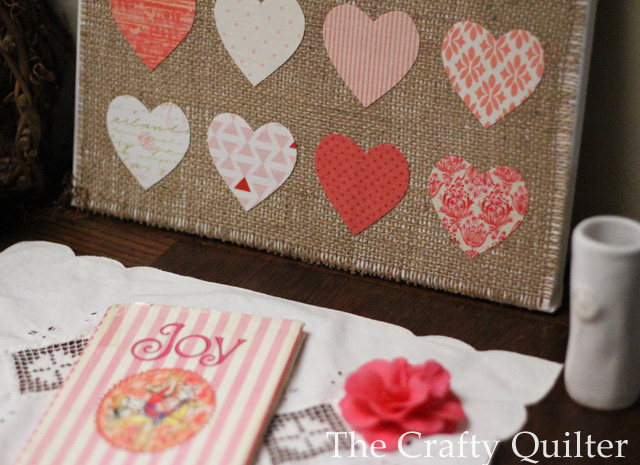 I hope you found something to tickle your heart and your sewing machine today! Remember, you can purchase my Ombre Love Quilt Pattern here (pdf only) for $6 until February 1, 2020. Thank you for your support and for allowing me some time in your day. Happy quilting!