Making Ohio Star quilt blocks and other things
I'm currently making a quilt sample for a class that I'll be teaching this fall at The Granary. The quilt has twelve Ohio Star quilt blocks each nestled inside a Dresden Plate. The pattern is Plain & Fancy by Corey Yoder of Coriander Quilts. I love Corey's pattern designs, and her fabric collections for Moda are some of my favorites.
For my sample, I'm using a layer cake of Little Snippets by Bonnie & Camille for Moda. The Ohio Star quilt blocks are made with a solid red fabric on white background. It's a nice mix of modern and traditional.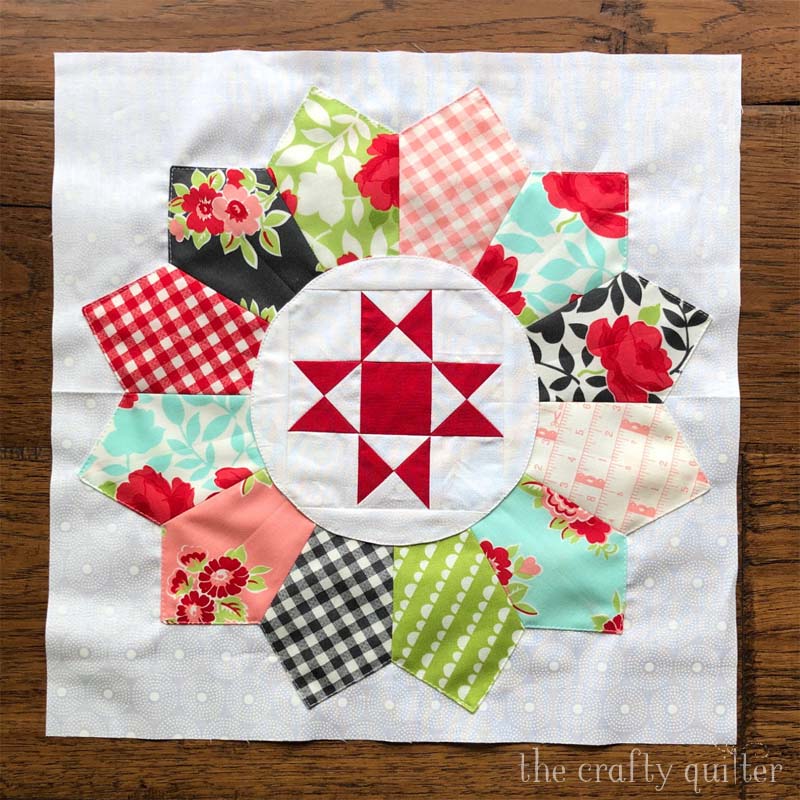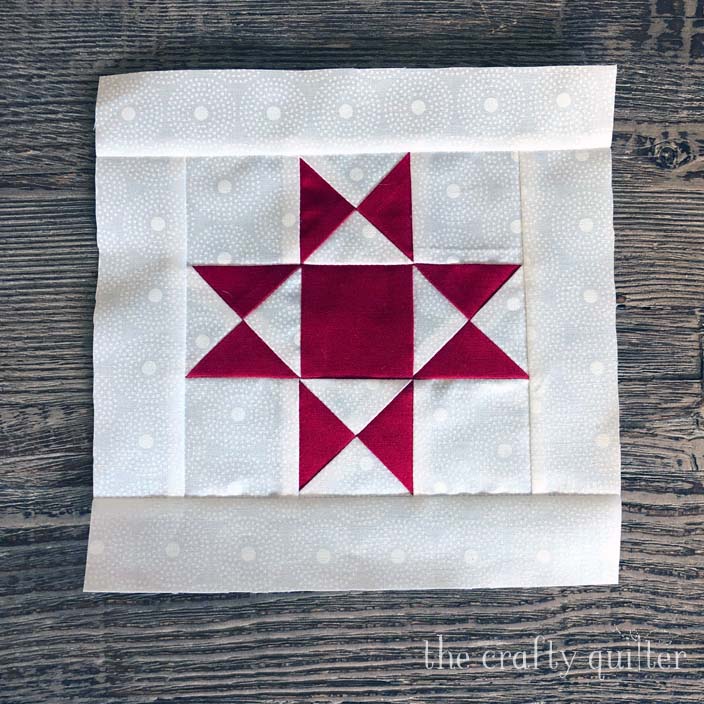 I love the shape of these Dresden Plates. They're made with a 30 degree ruler and they are really easy to make once you know the process. I used this technique in my Chunky Dresden Plate tutorial from two years ago.
Ohio Star Quilt Blocks
The Ohio Star quilt block for the Plain & Fancy quilt is turned into a circle and then appliqued to the center of the Dresden Plate. I can't give away all of the details or no one will take my class (or buy the pattern)! I needed to make 48 quarter square triangle (QST) units for the Ohio Stars. When it came time to trim the QST's, I looked at my inventory of rulers and found the Tucker Trimmer 1 by Deb Tucker of Studio 180 Designs. This ruler works perfectly for trimming QST's and HST's and has become by favorite so far.
The pattern starts with over-sized QST units. The Tucker Trimmer makes it easy to trim all four sides evenly to get a perfectly square QST. I have a great tutorial on making Ohio Star blocks and QST's here. I share lots of tips on how to make them perfectly and easily.
Finished Busy Book
I finished the busy book for my granddaughter, Amelia, and hand delivered it to her last week. She absolutely loved it, and so did baby sister, Clara. Sharing can be so difficult some times! I might need to make a smaller version for Clara, although Amelia is really good at sharing.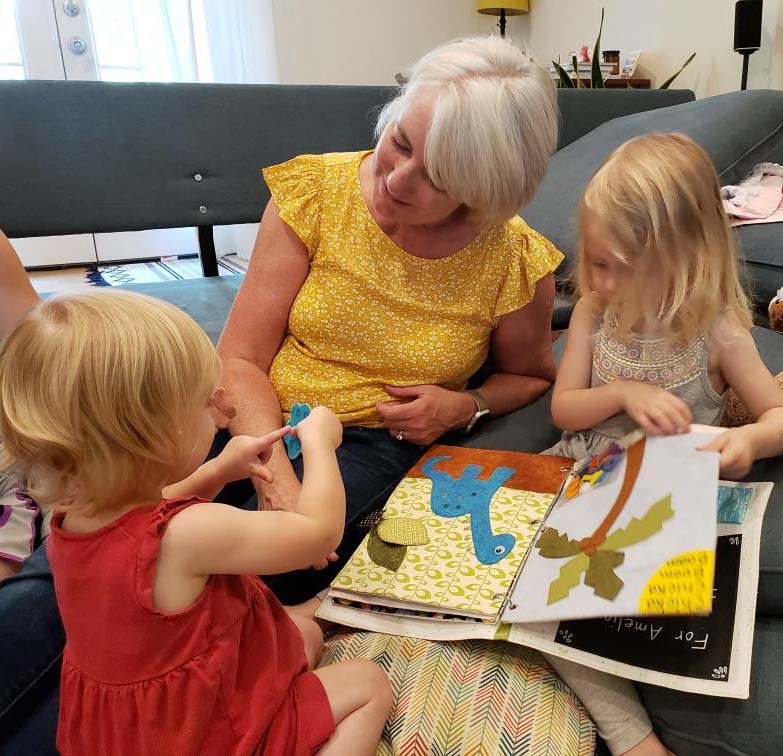 I'll share more details of the busy book at the end of the month for the August UFO & WIP Challenge. I am glad to have this one crossed off my list. Are you guys staying on track with unfinished projects? If you need a little motivation, check out 5 ways to jumpstart finishing your WIP's by Katie at Swim Bike Quilt. She's got some great advice to get you back on track.
I hope you have a great weekend filled with lots of sunshine and quilting!