Christmas quilting and such
I want to take a moment to show you some Christmas quilting and such. It seems like I've been decorating the house for the past month and I keep adding little things here and there. Sometimes that's how it goes!
Before I get to that, however, I want to re-share the link to my last post, Mason Jar Sewing Kit or Sewing Preserves.  I'm doing this because after hitting the "publish" button, I received an error message and that post never got delivered to my email subscribers.  So, take a look at the fun sewing gifts I recently made!
I recently finished my "Quilty Christmas" quilt and I love the way it turned out!  This pattern was an Instagram sensation compliments of Lori Holt from Bee in My Bonnet.  She adapted blocks from her Quilty Fun book and gave instructions via Instagram to her followers.
It was so much fun to make and all from scraps.  These wreaths might be my favorite with their pretty red bows.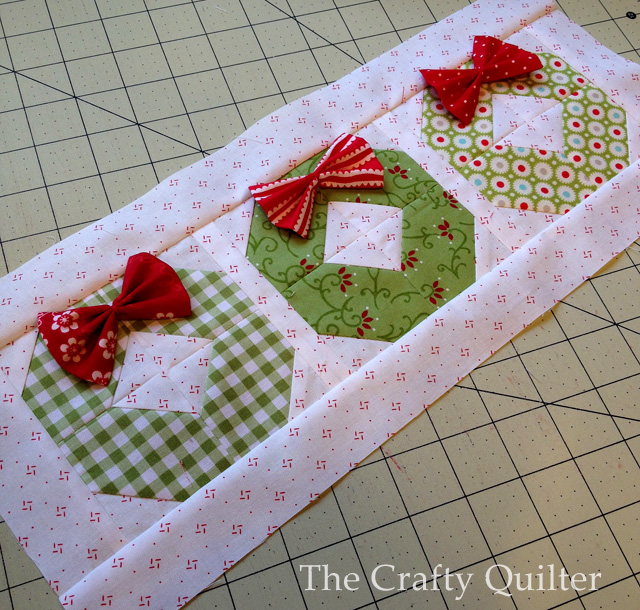 Our guest bedroom is all decked out in red and white, including this quilt that I made several years ago for a Block of the Month program.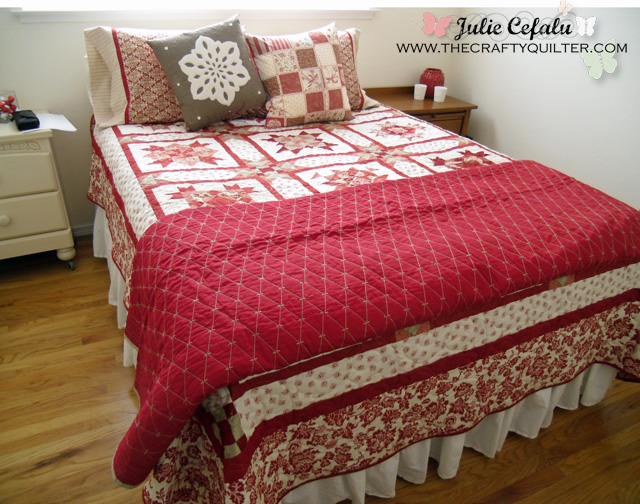 The pattern is called Paris in the Fall, by This N That.  I have a collection of French General fabric that was perfect for this quilt.  I call my version of the quilt "Paris at Christmas".
The snowflake pillow pictured on the bed was made by me.  You can find my tutorial for that here.
In my sewing room, you'll find this cute little Christmas tree wall hanging.  This was a tutorial that I did last year, and I had so much fun making up this pattern.
Many years ago, I made this log cabin-style quilt from a pattern in American Patchwork & Quilting called Winter Skies.  It's one of my favorites.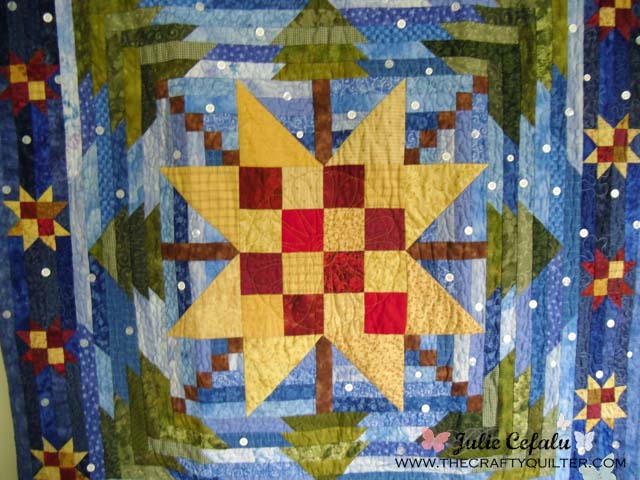 This little Christmas Table Runner was a quick make with mini charm squares and big ric rak.
I have this Welcome Winter wall hanging in my kitchen; the pattern is by Holly Hill Quilt Designs.  I love the snow globes and the applique.  I finished this quilt two years ago, and I hate to put it away after Christmas, so I leave it up through February.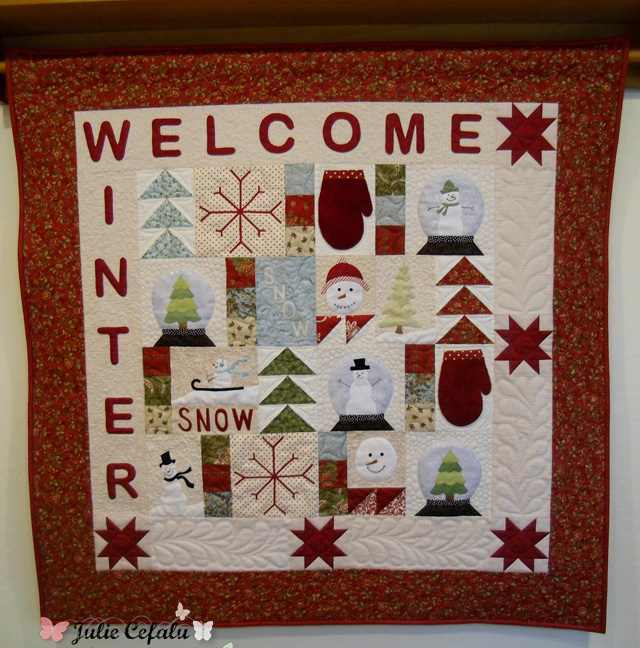 Our Christmas tree is decorated with red and white this year, including the tree skirt I made.  The pattern was a freebie, and I can't locate the original source to share with you.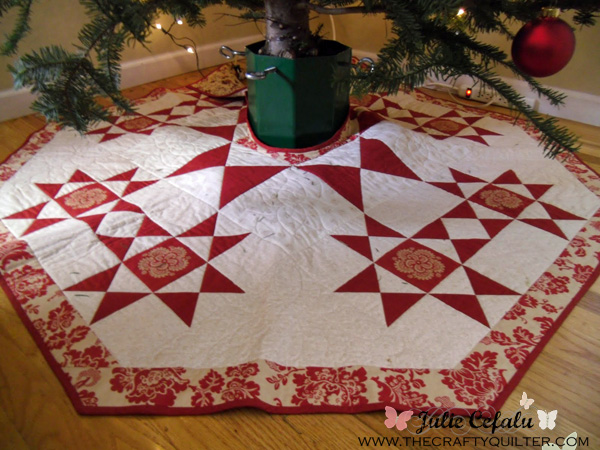 Here's the full tree with presents and Cooper sitting pretty for the picture: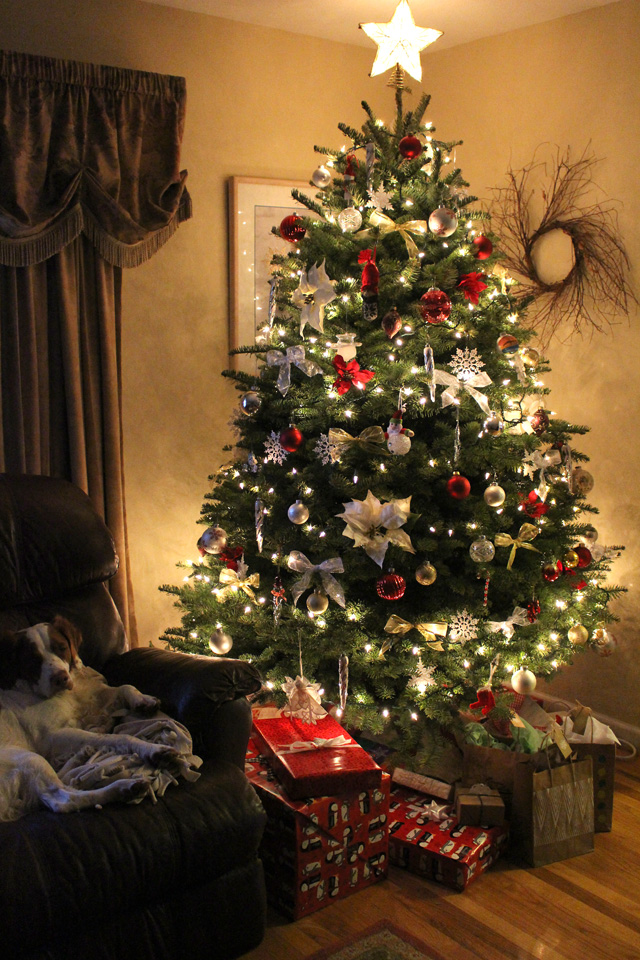 This will be my last Christmas post for the year.  I have all of my children home for the holidays, so there is lots of cooking and general chaos fun going on in the house.  We seem to thrive in this kind of atmosphere, but I don't get a lot of sewing done.  So, I wish you all a very Merry Christmas and thank you so much for being a part of my online family!